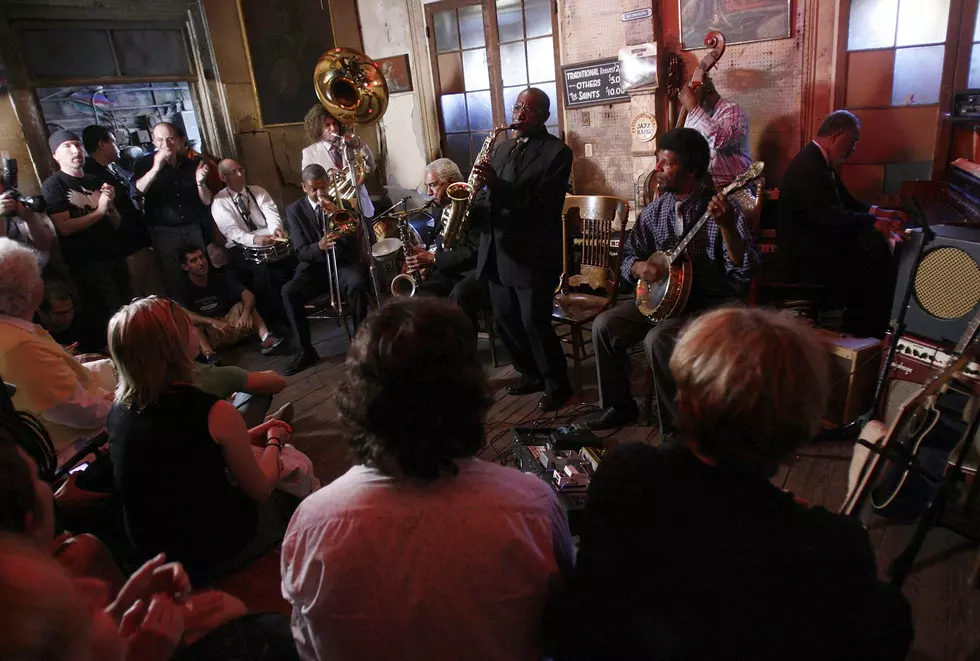 Preservation Hall to Reopen on 60th Anniversary
Chris Graythen/Getty Images
Louisiana is known for many fabulous things. Food, festivals, music, and history. We love that people come from all over the world to enjoy our hospitality, and especially now, after all the shutdowns from the pandemic last year. We are ready to have some fun, and get back to "normal." Whatever that means.
And now that things are opening back up, one of our state's most famous music venues is set to celebrate its 60th anniversary by resuming what they do best, live jazz music. Preservation Hall in New Orleans will re-open for live music on Thursday, June 10th, after a year of being closed. According to their website, reservations will now be taken for performances at 5:00, 6:15 and 7:30 pm on Thursdays through Sundays. There are still limited capacity COVID guidelines in place for the venue and all transactions will be done by credit card, and no cash.
Preservation Hall Creative Director Ben Jaffe tells MyNewOrleans.com "It makes my heart sing that the esteemed musicians who are the earth, air, blood, and heartbeat of this magical city will bring their joyous tradition to Preservation Hall after the longest period of silence in our 60-year history." The last live performance at the venue located at 726 St Peter Street was on March 14, 2020, over 15 months ago.
Officials with Preservation Hall are saying that due to the intimate setting, masks and temperature checks will be required for patrons and staff for all live performances. Masks will be provided for those who arrive without one, and bell covers will also be used by horn players during shows. It will be good to have the sweet sounds of live music in the historic French Quarter venue once again. Happy 60th anniversary, Preservation Hall!
Fun Louisiana Destinations That Are Often Overlooked