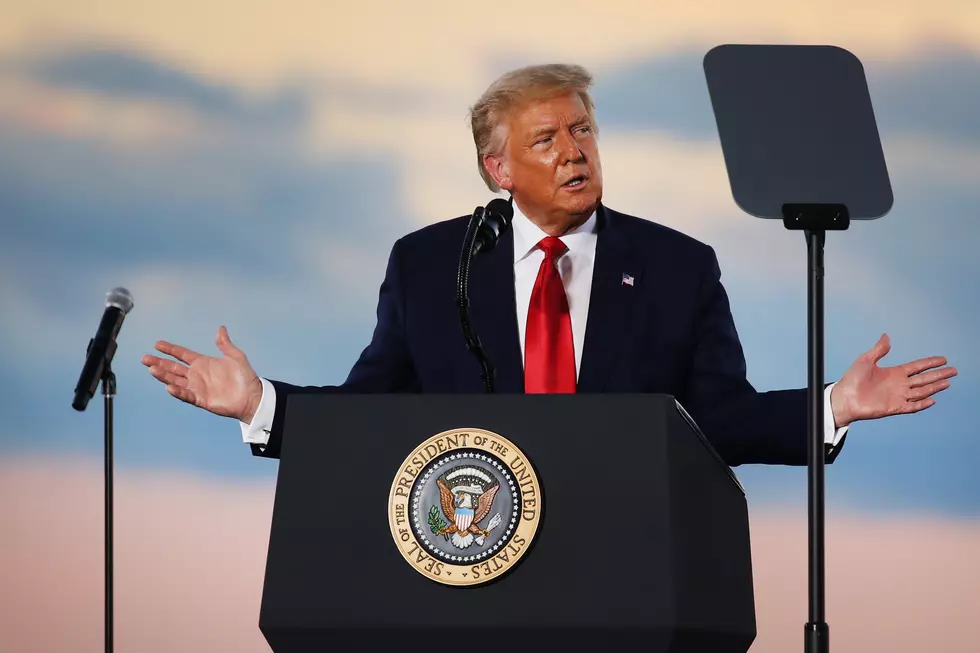 President Trump Approves More Disaster Funding for Louisiana
Spencer Platt/Getty Images
Louisiana is known for a lot of things. Unfortunately for us, this year and forevermore, we will be known as the state that experienced five landfalling tropical cyclones over the course of a single hurricane season. There is no doubt the good people of the Bayou State could use a hand. Not a handout mind you, but a hand.
President Donald Trump has extended that helping hand from the federal government over the course of each of these landfalling tropical systems. In fact, we'll likely be hearing about more federal aid coming to residents of southeastern Louisiana who were affected by Hurricane Zeta just a few days ago.
However, last night the President's focus was on southwest Louisiana and namely those residents that were devastated by Hurricane Laura in August. President Trump authorized even more assistance for those affected by that storm from the federal level.
The President's major disaster declaration of August 28th was amended to authorize 100% federal share cost for debris removal. Which is still a major issue in parts of Cameron, Calcasieu, Beauregard, and other parishes that were in the direct path of Hurricane Laura.
The amended declaration also offers a 100% share cost for emergency protective measures, including direct federal assistance. The amended declaration applies for a continuous period of 30 days as established by the state.
10 Louisiana Laws You Don't Know You're Breaking