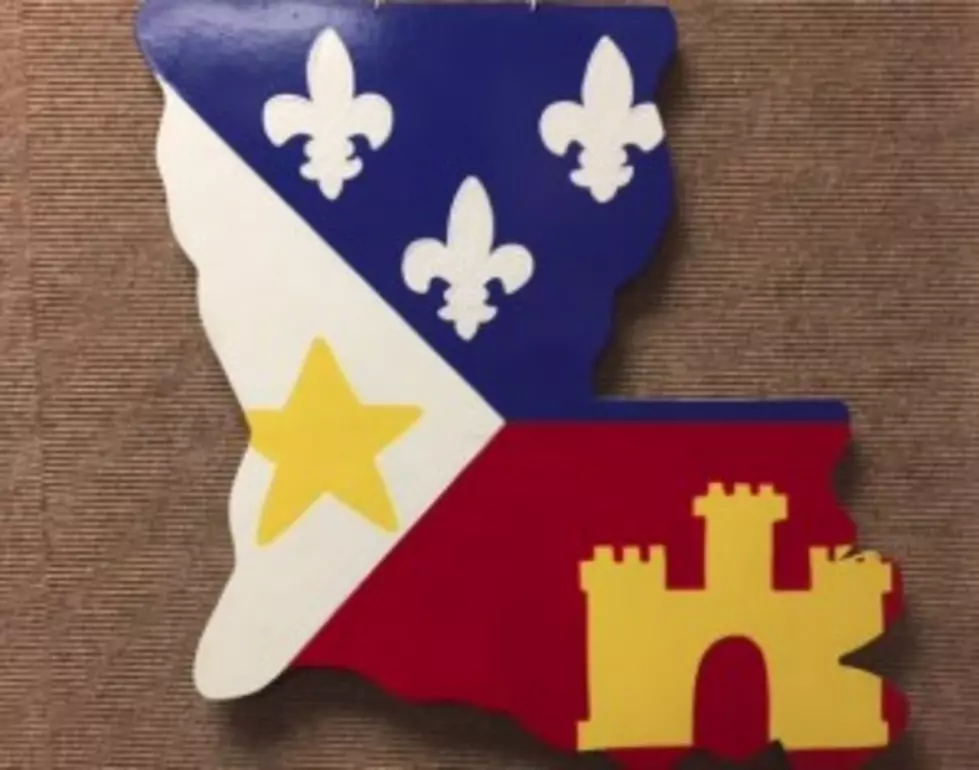 Ragin Cajun Football Will Wear Lafayette Strong Sticker On Helmets
Staff Photo
University of Louisiana at Lafayette Head Football Coach Mark Hudspeth announced that his Ragin Cajun football team will sport a Lafayette Strong decal on their helmets this year. This decal is a show of support for the Lafayette community in the wake of the July 23rd shooting that took place at a local theater.
The decal is similar to the design of the Lafayette Strong signs that so many businesses and individuals have placed on display in support of the community in the wake of the shooting. Hudspeth told the Louisiana Radio Network,
The community support and what I saw at Cajun Field and now what I see driving home every day, with all the Lafayette Strong signs out in the community is unbelievable.
The decal features the Acadiana flag inside the outline of the state of Louisiana. Hudspeth says his team will not only display the symbol as a sign of support but as a motivational tool for his players.
It just goes to show you what a great place we have to live in, in Acadiana and Lafayette, and I'm very proud to be a part of this community and our team feels the same way.
The Ragin Cajun football team is scheduled to open their 2015 season on the road against the University of Kentucky September 5th in Lexington. The team will have their home opener on Saturday September 12th against Northwestern State University at Cajun Field. Kick off time for both games is set for 6pm.