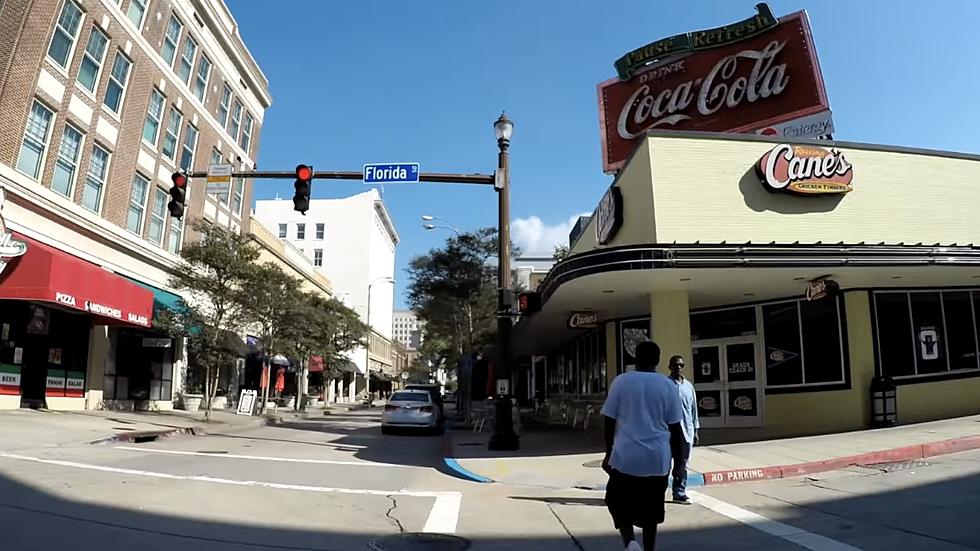 Why is Raising Cane's Closing the Beloved Downtown Baton Rouge Location?
YouTube via 601 Travels
After a six-year run of serving up hot chicken and smiles, Raising Cane's is reportedly closing their Downtown Baton Rouge Location. Now an international sensation, the fast-food chain that was born in Louisiana's capitol is permanently shutting its doors at a beloved spot.
Although Raising Cane's first location still stands near the entrance to LSU's campus in Baton Rouge, another popular location opened back in 2014 for all of the hungry folks that frequented the downtown district. The new location brought about lots of excitement from locals as well as company founder, Todd Graves.
See how Raising Cane's celebrated their grand opening on May 22, 2014 via YouTube below.
The Downtown store, located on the corner of Third and Florida Street, reportedly shut down in March of 2020 due to the pandemic. During that time, the space was utilized to make protective equipment per the report.
But when indoor dining came back to Baton Rouge, the restaurant did not reopen. Reports say that employees of the Downtown location were reassigned to other Cane's locations in the area.
Why is Raising Cane's Closing their Downtown Baton Rouge Location?
According to a report from WBRZ, CEO and founder Todd Graves told a media outlet that the company was, "unable to reach an agreement on the lease". That has led the leadership team with Raising Cane's to decide to shut the doors altogether.
As the news rolled out of the location's closing, many on social media reacted.
Unfortunately for chicken lovers that may live or work in the Downtown area of Baton Rouge, they will now have to venture out to other nearby Cane's locations to get their fix.
Check out a more in depth video from the grand opening of the Downtown Baton Rouge location via YouTube here.
The report from @WBRZ can be found via Twitter below.
While Raising Cane's is unfortunately closing one of their locations, they have found great success across many markets across the country. See how they stack up against other popular fast-food chains below.
Top 10 Chain Restaurants in US