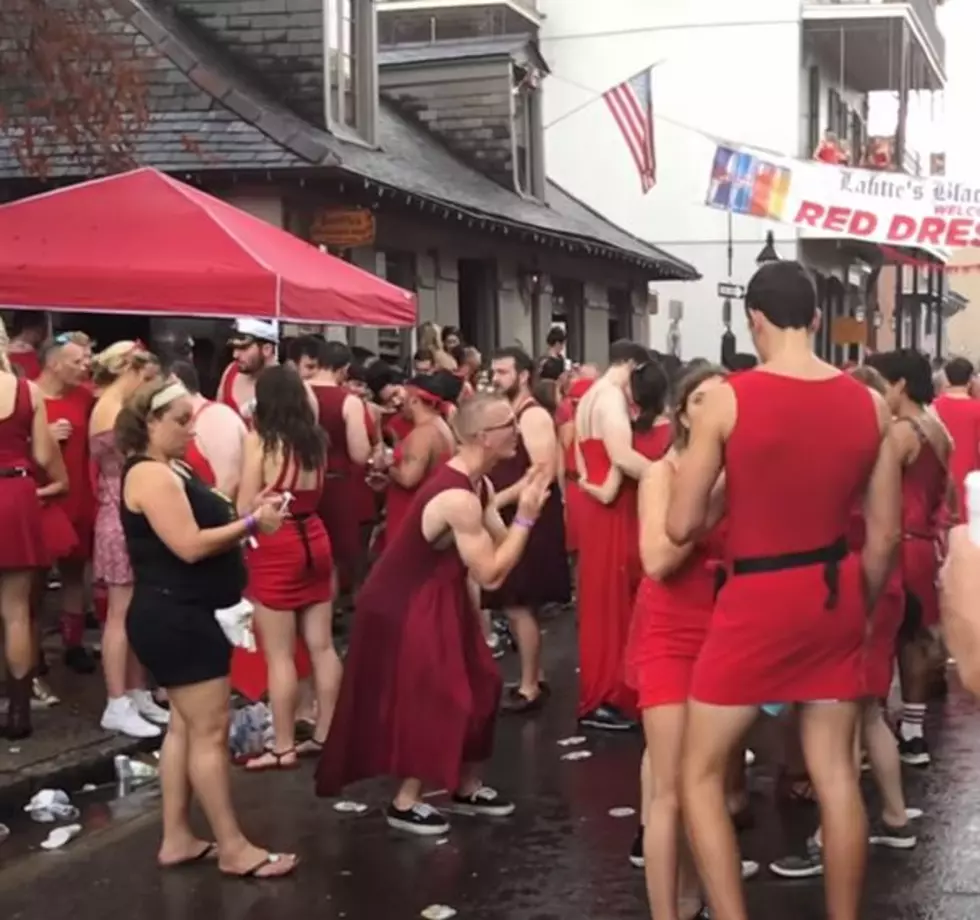 Red Dress Run Returns to NOLA This Weekend
Very Local NOLA via YouTube
The city of New Orleans is about to see red as the Red Dress Run makes its triumphant return to the Crescent City following a two-year hiatus because of the COVID-19 pandemic. Everything you love about Red Dress will be back, the costumes, the lack of costumes, the sweat, the beer, and I guess you could call it "exercise" is back and it's all for a good cause.
The Red Dress Run isn't really a "run" like the Crescent City Classic or the Rock 'n' Roll New Orleans run. Those are for running enthusiasts. The Red Dress Run is a charity event for drinking enthusiasts who don't mind walking, running, chuntering, staggering, or limping for about two miles.
The event is hosted by the New Orleans Hash House Harriers, which is the New Orleans chapter of an international group of non-competitive social running clubs. The club in New Orleans bills itself as "A New Orleans Drinking Club with a Running Problem". And the Red Dress Run in NOLA is always the second Saturday in August.
At the Red Dress Run, you'll run into or more appropriately "stumble across" people from all walks of life. There are regular joes, doctors, lawyers, housewives, secretaries, nurses, and even a few disc jockeys who have been known to show up and try not to throw up.
Registration is currently underway and you'll be able to sign up on the day of the event but if you wait that will be a cash-only affair. The run starts at 9:00 a.m. at Crescent Park in Faubourg Marigny/ Bywater. If you're mapping on your GPS put in 2300 N Peters.
If you don't like to run or even walk, this event makes for outrageous people-watching as so many of the participants go out of their way to show off their red dress-themed attire or lack thereof. Yes, you will see individuals wearing body paint and how hard you stare will be up to you.
And yes, the party spills into the French Quarter after all of the participants have cleared the course. All in all, it's a unique brand of New Orleans-style fun that I for one am glad to see back following the two years away because of COVID.
Fun Louisiana Destinations That Are Often Overlooked