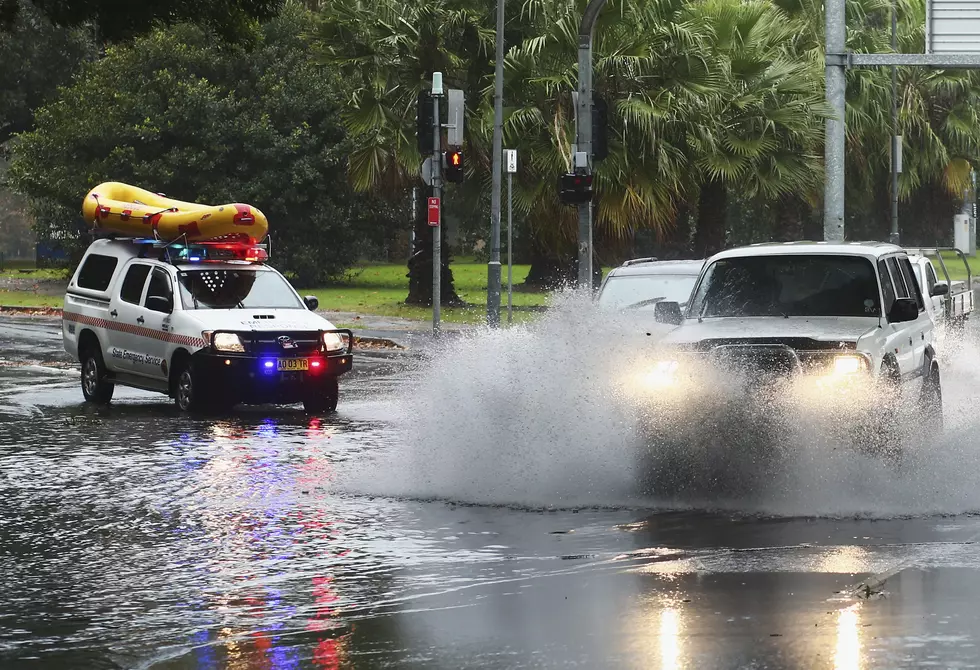 Relief For Rain Weary Acadiana Just A Day Away
Ryan Pierse/Getty Images
It's been a great summer vacation for kids across Acadiana so far hasn't it? I think it has rained every day since school let out. If you count what they measure at the airport, it's been nine straight days we've had measurable precipitation.
I don't mean just the pop-up afternoon showers that are typical for our summer weather either. It has rained a lot since Memorial Day. The official total for the month of June so far is 1.74 inches. For the year we've seen 17.26 inches of rain.
Guess what? That's below average for the area. Guess what one more time? It's going to rain again today.
Then?
Here comes the sweet relief of sunshine for Wednesday, Thursday, Friday, and Saturday. The skies won't be totally clear but there will be more sun than clouds and not a drop of rain in the forecast. The other good news? It won't be hotter than nine kinds of hell on a hot plate. It will be more humid than the showers at a truck stop though.
So, if you can stomach one more day of 70% rain chances then there is a light at the end of your tunnel. Also at the end of your tunnel will be grass that is about a foot high. I am pretty sure the mosquitoes have also used the extraordinary wetness to increase their numbers as well.
If you're going to have the rainbows, you've got to put up with the rain. I think we are due about nine rainbows.