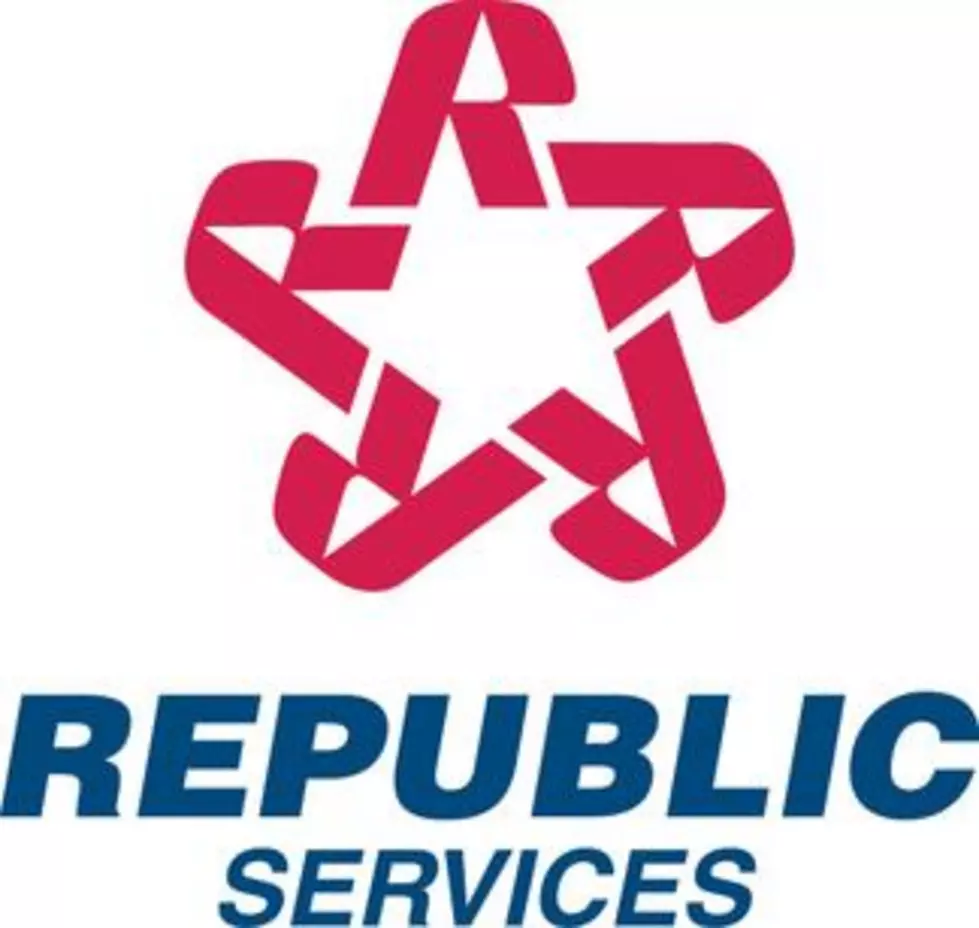 Republic Services Facing 'A Very Substantial' Fine For Late Garbage Pickup
Republic Services
Throughout February and March, Republic Services was late on garbage pickup, in some cases days late. As a result, Mark Dubroc, public works director for LCG says Republic will face "a very substantial" fine.
Dubroc tells KLFY that according to the contract between Lafayette Consolidated Government and Republic, they can be fined "$25 per day for each container it fails to empty on time".
Exactly how much this means for the forthcoming fine has yet to be released.
KLFY reports the issues began the Monday after the Super Bowl when Republic had a number of drivers call in sick with the flu.
The company struggled to catch up, he said, then was slowed when residents took advantage of Spring weather to clean their yards, adding the burden of yard waste collection to the usual garbage collection.
For more on this story, head over to KLFY.com.