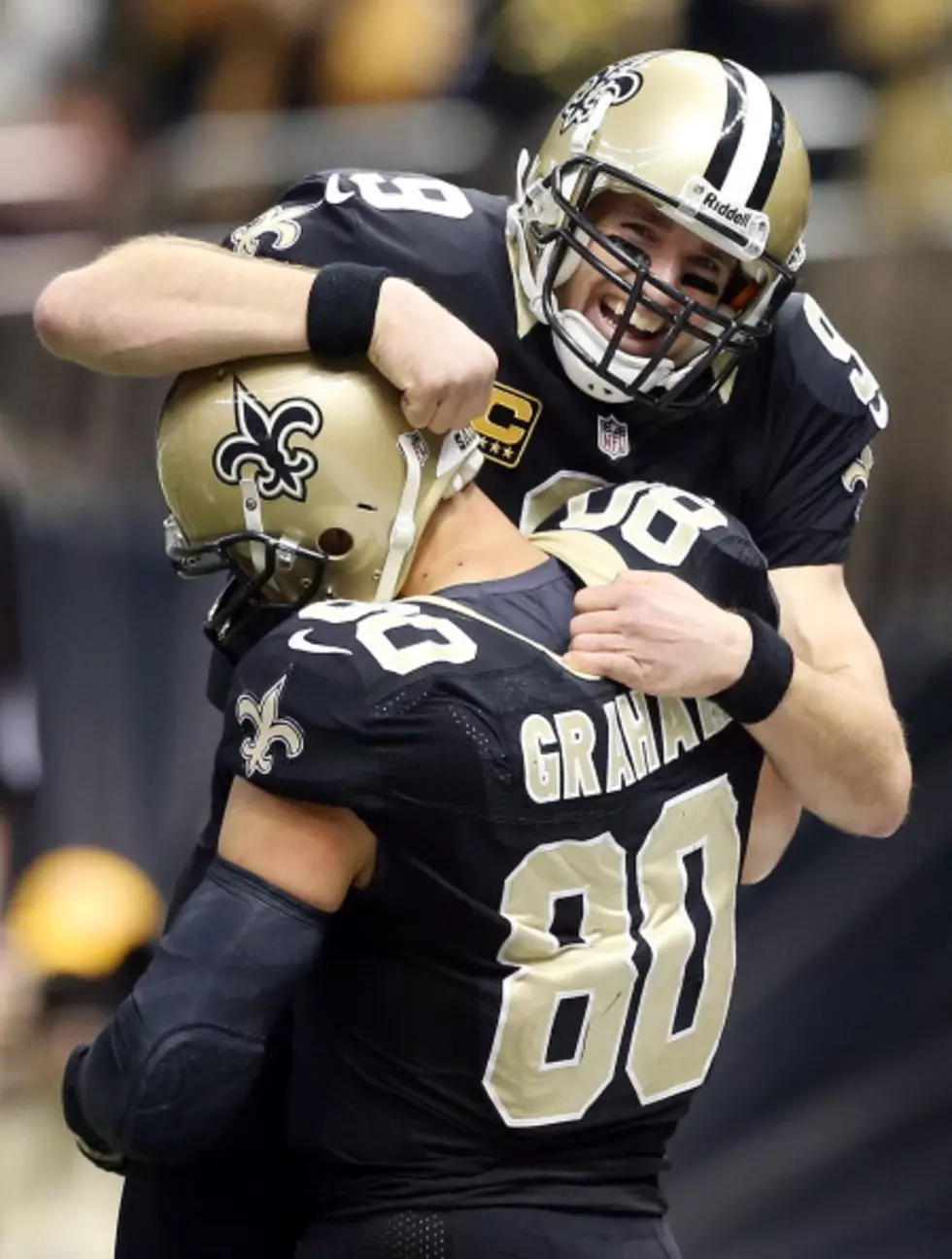 Saints Blowout Buccaneers, Will Play At Eagles In Wild Card Round
Photo by Sean Gardner/Getty Images
The New Orleans Saints (11-5) ended their season with a resounding victory, throttling the Tampa Bay Buccaneers 42-17. They also finish the year undefeated at home (8-0)
Drew Brees surpassed 5,000 yards passing this season (5,162), the 4th time he's done so in his career (most in NFL history). He was electric Sunday afternoon, throwing for 4 touchdowns, running for another, and going 24-31 for 381 yards.
Lance Moore, Jimmy Graham, Robert Meachem, and Kenny Stills were all on the receiving end of a Brees touchdown Sunday, giving Drew a total of 39 on the season.
Pierre Thomas ran in a score as well for New Orleans, who rushed for 98 yards as a team.
New Orleans simply overpowered Tampa Bay, outgaining the Bucs 468-290.
Defensively, Junior Gallette led the Saints with 2 sacks, giving him a career-best 12 on the season.
With the victory, the Saints earn a playoff spot. That's the good news. The bad news is New Orleans is a six seed, meaning they have a zero percent chance to host a playoff game. New Orleans was 3-5 on the road this season.
They'll travel to Philadelphia for a Saturday night matchup against the Eagles (10-6), winners of the NFC East. Kickoff is set for 7:10. Early forecasts call for zero percent precipitation, with a high of 29 degrees, and a low of 24.