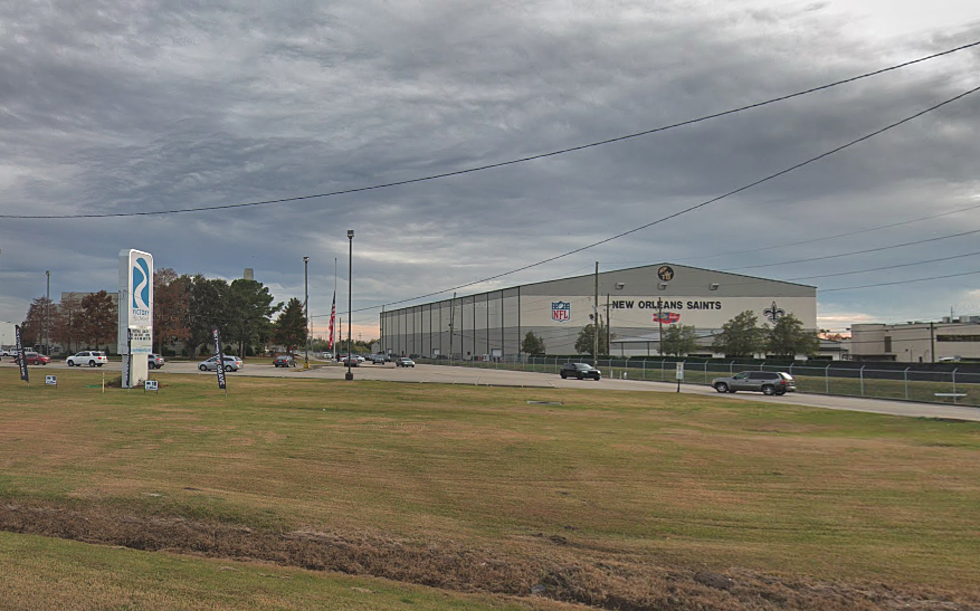 Saints Training Camp A Partial Sell-Out So Far
Google Maps/Google Streetview
Football hungry fans of the New Orleans Saints have been in a frenzy to acquire free tickets for their first glimpse of the 2019 edition of the Black and Gold. The Saints have made public access to many of the team's preseason workouts but almost half of those free tickets are gone.
According to a report on NOLA.com tickets for the practices scheduled Friday, July 26, Saturday, July 27, Sunday, July 28, Saturday, August 3, Saturday, August 10 and Sunday, August 11 are no longer available.
That's the bad news. The good news is that there are still several Saints practices that still have free tickets available. Those dates are:
Monday, July 29
Tuesday, July 30
Friday, Aug. 2
Wednesday, Aug. 7
Monday, Aug. 12
Thursday, Aug. 22
If you'd like to reserve a ticket for one of the above dates you may do that online right here. There is no charge for a ticket to see the Saints practice but a ticket is required.
The Saints veteran players will be reporting the Metairie training facility on Thursday. Rookies will report the Saints training facility on Wednesday.
Fans who will be attending the public practices will be pleased to know that the Saints have made creature comfort improvements for fans. Among the improvements at the  Ochsner Sports Performance Center are covered bleachers and misters. The added shade and cooling mist should make watching practice a little more tolerable in the South Louisiana heat.
The Saints will open the preseason at home against the Minnesota Vikings on August 9th. The regular season will find the Black and Gold hosting the Houston Texans as part of a Monday Night doubleheader on September 9th.
Radio broadcast of Saints preseason games will be heard on ESPN 1420. The regular-season contests will be aired on 97.3 The Dawg and ESPN 1420.