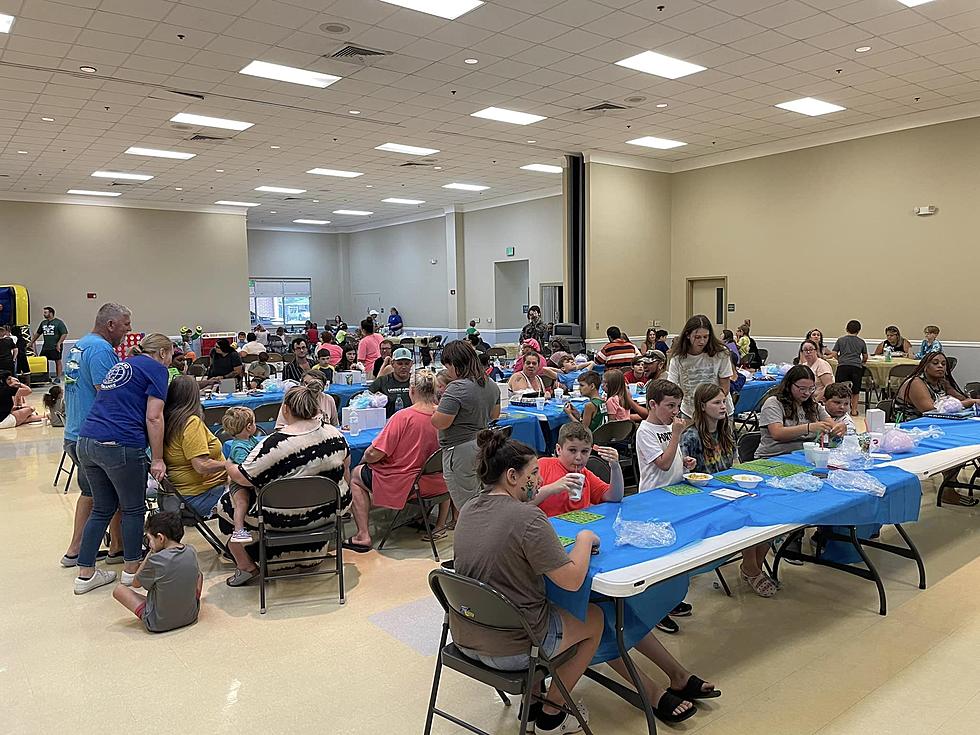 Shaking Out the Good Stuff — Kiwanis Club of Carencro Holding Free Back-to-School Bash on Sunday, August 6
Kiwanis Club of Carencro, Louisiana, Facebook
As we flip the calendar to August, the most significant thing on many Acadiana parents' minds is three big words: BACK TO SCHOOL.
For some Moms and Dads, the first day of school can't come soon enough. Then for others, maybe not so much.
One thing we can all agree on is that it gets more and more expensive each year to send our kids to school. Uniforms, supplies, fees, and everything in between can cost parents hundreds and hundreds of dollars per child.
Thankfully, we live in a wonderfully giving part of the world and there are tons of great back-to-school events to help kids and parents with the stresses of this time of year.
One such event is happening this Sunday, August 6, 2023, at the Carencro Community Center. The Kiwanis Club of Carencro will be hosting its second annual Back To School Bash from 11:00 am to 2:00 pm.
The event is free and open to the public.
One of the highlights of the event is free haircuts for kids sponsored by Salon Rouge in Carencro.
For your child to receive a free haircut, simply show up and sign in no later than 1:30 pm. There will be several professional barbers and hair stylists from the area that will be performing the free haircuts.
Organizers are also asking that children come with freshly washed hair as there isn't access to shampoo bowls at the community center.
Additionally, there will be free food provided by Super 1 Foods and Don's Specialty Meats, both located in Carencro.
The kids will also be able to enjoy an array of fun games sponsored by Warchief Sports.
A final highlight includes a Comfort Closet Drive. Those items are donated to local schools to keep on hand to help out kids in need throughout the school year.
Items being collected at the event include:
mesh/clear backpacks
gently used uniforms
new underwear/socks
toothbrush/toothpaste
body wash
hygiene products
If you bring in any comfort closet item to the event, you will receive a bingo card to play cake bingo where you could win a homemade dessert.
For more on this great community event, follow the Kiwanis Club of Carencro on Facebook.
---
If you have a story idea for our next "Shaking Out the Good Stuff" feature, feel free to email the information to jude@973thedawg.com.
Things You MUST Experience When Visiting Lafayette, Louisiana
There is no shortage of things to do in Lafayette, Louisiana, and if you're a visitor to the city, you definitely need to experience all of these before you leave town. Here's our list of must-have experiences in our city.