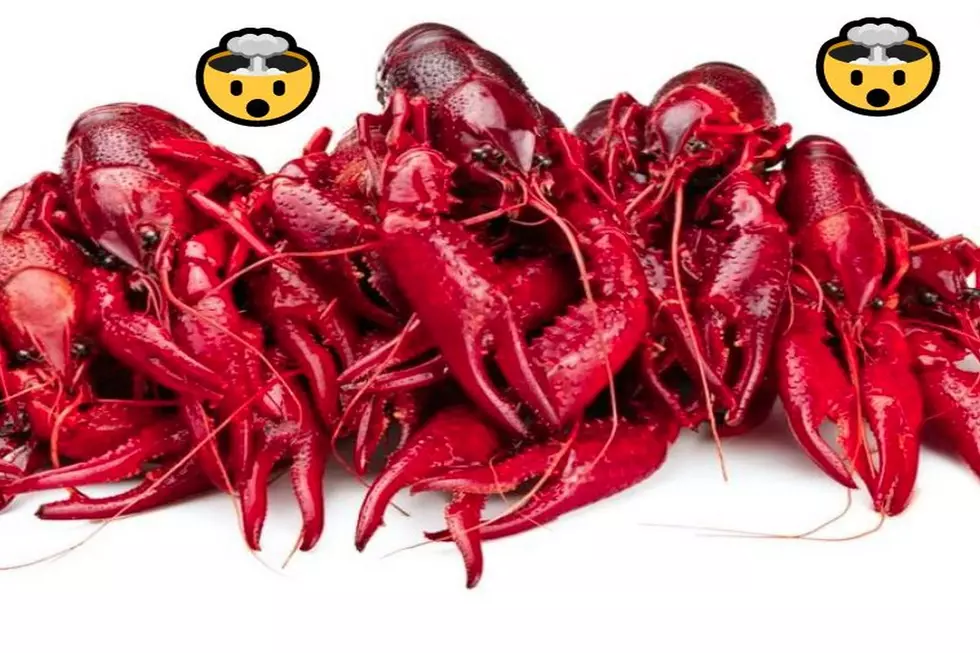 Shut the Front Door — You Can Buy 'Boiled Crawfish' on Amazon
Amazon
I think it has been established that you can buy just about anything and everything on Amazon these days.
While I should've guessed it, I was yesterday years old when I found out that one, if they had a right mind to, could purchase boiled crawfish on Amazon.
Thank you to musician friend Holly Ortego for corrupting my mind with this mind-blowing information.
Of course, I had to investigate to see if this was indeed in fact real. And oh yeah, it's as tangible as the Rougarou and Kooshma.
This particular offering comes from Natchitoches-based Louisiana Crawfish Company, which "started shipping live crawfish from the waters of Louisiana in 1985."
No doubt they do a great job with their business and deliver the best crawfish that Louisiana has to offer, but coming from someone who was raised near crawfish ponds in Breaux Bridge, this is just sacrilegious.
We must remember though that not everyone is as fortunate to just hit a crawfish hut's drive-thru any Friday evening to get their fix. Some people live in faraway lands where crawfish only come in pie form.
Let us dive into what can one expect when buying this "boiled crawfish" on Amazon.
The listing shows that you can get varying amounts of crawfish. The prices, as you can imagine, are not cheap.
5 lbs - $89.99
10 lbs - $124.99
20 lbs - $234.99
30 lbs - $314.99
60 lbs - $599.99
The crawfish comes already boiled in the shell and ready for heating. It comes pre-seasoned and you simply heat it in boiling water for two minutes and enjoy.
Additionally, the product listing mentions the mudbugs "can also be steamed or eaten cold, this is a versatile and delicious food."
Mmm, mmm, cold crawfish!
What are the customers saying about this product?
The Amazon customer reviews are actually pretty good. It has 51 global ratings right now and it's at a respectable 4.3 out of 5 stars.
73% of all customers have given it 5 stars. And when I read the reviews, the ones who gave bad reviews seem to mostly complain that it's too salty. (Probably just some Yankees! 😉)
But again, most have good things to say about their order:
I'm just going to have to take their collective word for it and take my dollars over to a locally-owned crawfish drive-thru restaurant when I don't feel like boiling them myself.
But if I move away, I'll keep this in my proverbial "back pocket." Yeah, I'll go with that.
10 Best Cajun/Creole Seasonings
There are lots of amazing Cajun and/or Creole seasonings around Acadiana. However, we asked you, and here are the top selections.