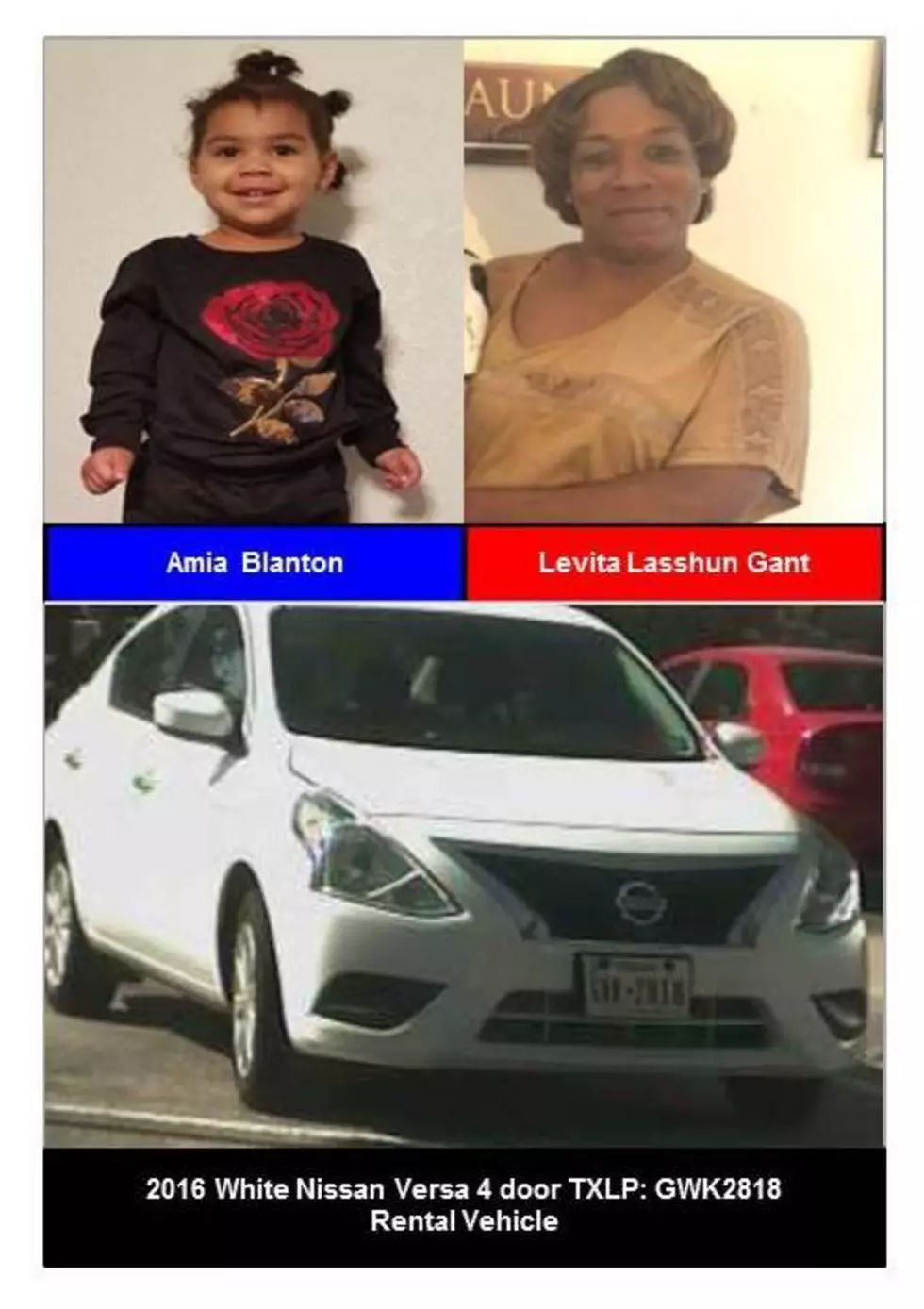 Amber Alert photo, photo from Texarkana Texas Police
An Amber Alert has been issued for a missing child from Mesquite, Texas.
Police are looking for 47-year-old Levita Gant who left with 2-year-old Amia Blanton.
Gant is driving a white 2016 Nissan Versa with the Texas license plate # GWKL2818.
The girl is black with brown eyes and hair.  She stands 2 feet, 2 inches, and she weighs 40 pounds.
The little girl was last seen wearing green sweetpants along with a pink and green Nike jacket. She was wearing little brown boots with fur lining on the inside.
She has a scar on her right eyebrow.
Gant is described as a black woman with black and blonde hair. She weighs 176 pounds, and she is 5 feet, 5 inches tall.
They say her hair is in braids and she was last seen wearing a gray jacket and black pants.