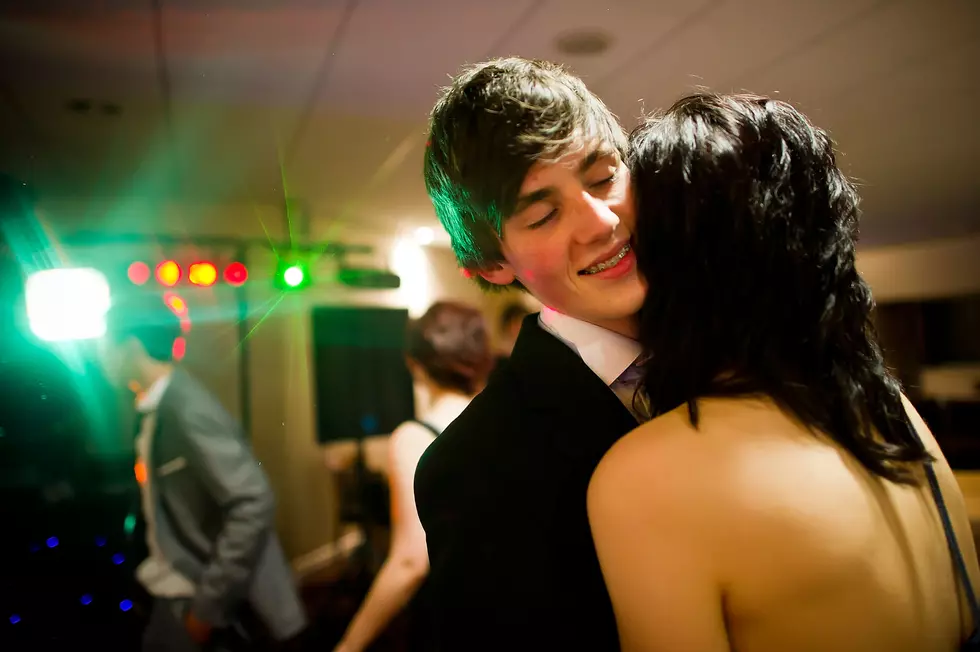 20 of the Best Make-Out Songs from the '90s if You Grew Up in South Louisiana
(Photo by Bethany Clarke/Getty Images)
From the best R&B slow jams to the birth of alternative rock, the '90s gave us some really great music; and for some, it was also the decade where we experienced our first crush.
It was the decade where you got your first taste of young love, your first boyfriend or girlfriend—and, ultimately, that awkward first kiss. If you were a young adult in the '90s, the bulk of your innocent make-out sessions probably took place at some given point in this radical decade.
For children of the '90s in south Louisiana, there were teenage hangouts, skating rinks, parents going out of town, school dances, house parties, and dead-end parking that provided the prime make-out setting; and more times than not, there was music on in the background.
Whether it was popular here on local radio or just part of that mixtape that you got from your big brother or sister, there were certain songs that never failed to set the mood and we managed to gather some of the top selections for the ultimate '90s make-out compilation.
Just watch out for the braces.
20

Xscape - Just Kickin' It (1993)

Party on down.

Memorable Line: "Kick off your shoes and relax your feet...."

19

Whitney Houston - I Will Always Love You (1992)

The only reason people bought 'The Bodyguard' Soundtrack.

Memorable Line: "And IIIIIIIIIIIIIIIIIIIIIIIIIIIiiiiiiiiiiiiiiiiiiiiiiiiiiiiiiiiiiiii....."

18

Wayne Toups - Take My Hand (1995)

Say those simple words...

Memorable Line: "Take my hand. Say you'll be true."

17

No Doubt - Don't Speak (1996)

Shhhhh.

Memorable Line: "Don't speak, I know just what you're thinking..."

16

H-Town - Knockin' Boots (1993)

Two boots, coming together.

Memorable Line: "Somebody rockin, knockin the boots..."

15

Tim McGraw & Faith Hill - It's Your Love (1997)

It's a beautiful thing.

Memorable Line: "It just does something to me, it sends a shot right through me..."

14

Mariah Carey - Vision Of Love (1990)

She had a vision.

Memorable Line: "OhoohOhOohOhOooohOhhhhhhh..."

13

Savage Garden - Truly, Madly, Deeply (1997)

Standing on mountains. Bathing in seas.

Memorable Line: "I wanna stand with you on a mountain.."

12

I prayed for someone like you.

Memorable Line: "Close to me just like my mother, close to me just like my father.."

11

Celine Dion - The Power Of Love (1995)

Before Bieber & Drake, there was Celine. Canada rocks.

Memorable Line: "Cuz I'm Your Laaayydayy, and you are my maaan..."

10

Keith Sweat ft. Athena Cage - Nobody (1996)

Nobody baby.

Memorable Line: "I want you to holler, when you want me to stop..."

9

Sixpence None The Richer - Kiss Me (1999)

You wear those shoes. I'll wear that hat.

Memorable Line: "Strike up the band and make the fireflies dance..."

8

Silk - Freak Me (1992)

Til' you say stop.

Memorable Line: "Let me lick you up and down, til' you say stop..."

7

Deana Carter - Strawberry Wine (1996)

17.

Memorable Line: "Strawberry Wine, Sevvvventeen, Hot July moon, I saw everything..."

6

Bryan Adams - Everything I Do (1991)

Don't tell me it's not worth dying for.

Memorable Line: "You know it's true, everything I do, I do it for you..."

5

All 4 One - I Swear (1994)

You'll only cry those happy tears.

Memorable Line "By the moon and the stars in the sky..."

4

Shai - If I Ever Fall In Love (1993)

I'll be sure that the lady is a friend.

Memorable Line: "Aaaannnnd if Iiiiiiiiiiiiii, everrr fallllllll..."

3

Seal - Kiss From A Rose (1994)

Your rose is in bloom.

Memorable Line: "But did you know, that when it snows..."

2

Boyz II Men - I'll Make Love To You (1994)

Pour the wine. Light the fire.

Memorable Line: "And I will not let gooooo, til you tell me to.."

1

Aerosmith - I Don't Wanna Miss A Thing (1998)

Animal Crackers on the tummy.

Memorable Line: "Don't wanna close my eyes, don't wanna fall asleep..."