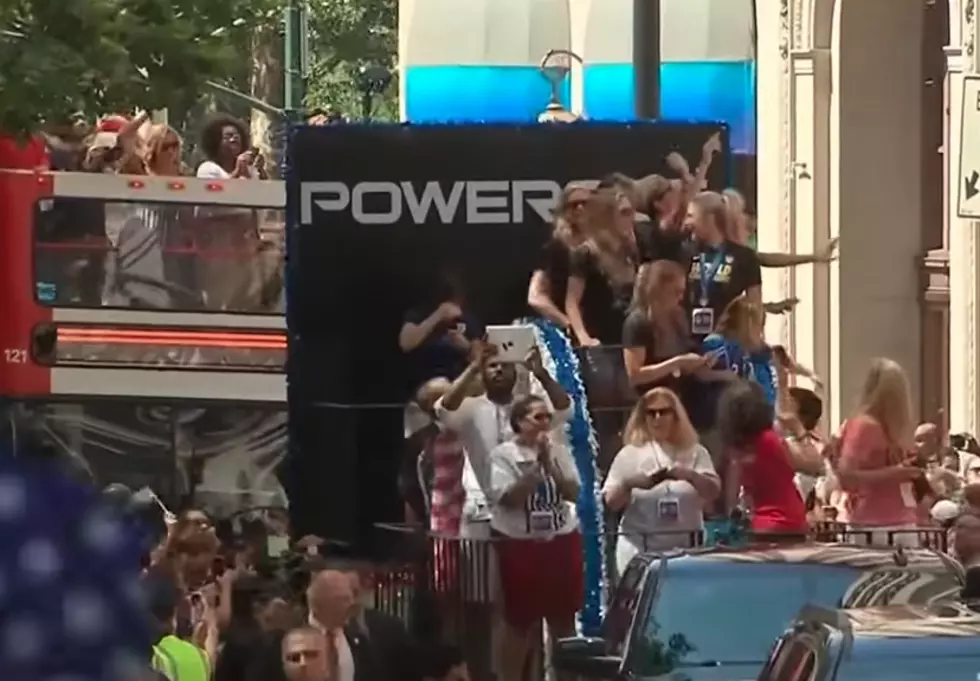 The First Ticker-Tape Parade Did Not Support Women's Rights
NBC News via YouTube
Irony and history are two words that were meant for each other. If you want proof you only need look into the history of the ticker-tape parade. If you weren't aware there is one of those parades scheduled for this morning in New York City's Canyon of Heroes. The parade will honor the accomplishments of the U.S. Women's National Soccer Team.
That team has been embroiled in a few controversies during their run to a second consecutive World Cup Championship. It's ironic that their penultimate public celebration, a ticker tape parade, once did not allow women to participate and actually got started as a form of protest.
The first ticker tape parade in New York City was an impromptu affair. The city was hosting a celebration of the unveiling of the Statue of Liberty in 1886. It was supposed to be just a parade but thousands of workers who were not allowed time off of work to attend the parade began throwing stock machine ticker tape out of the windows on the passing parade as a form of protest.
What was supposed to be a protest actually enhanced the proceedings and a tradition was born. To this day the ticker-tape parade has become a symbol of incredible accomplishment or a celebration of the fact that the New York Yankees had just purchased another World Series Championship.
Here's another irony about the connection between women's equality and the ticker-tape parade. A women's rights group had petitioned organizers of the1886 parade to be included in the proceedings but they were denied.
The irony in this part of the story is that the U.S. Women's National Team is currently involved in a dispute over fair and equal pay compared to their male counterparts. So, there's another bit of irony when you consider who this morning's festivities are planned to honor.
Regardless of how you feel about the political leanings of some members of the U.S.Team or how you feel about their quest for equal compensation there is still cause for celebration. That celebration will roll through Lower Manhattan in New York's financial district later this morning. You can watch the proceedings beginning at 8:30 Louisiana time.