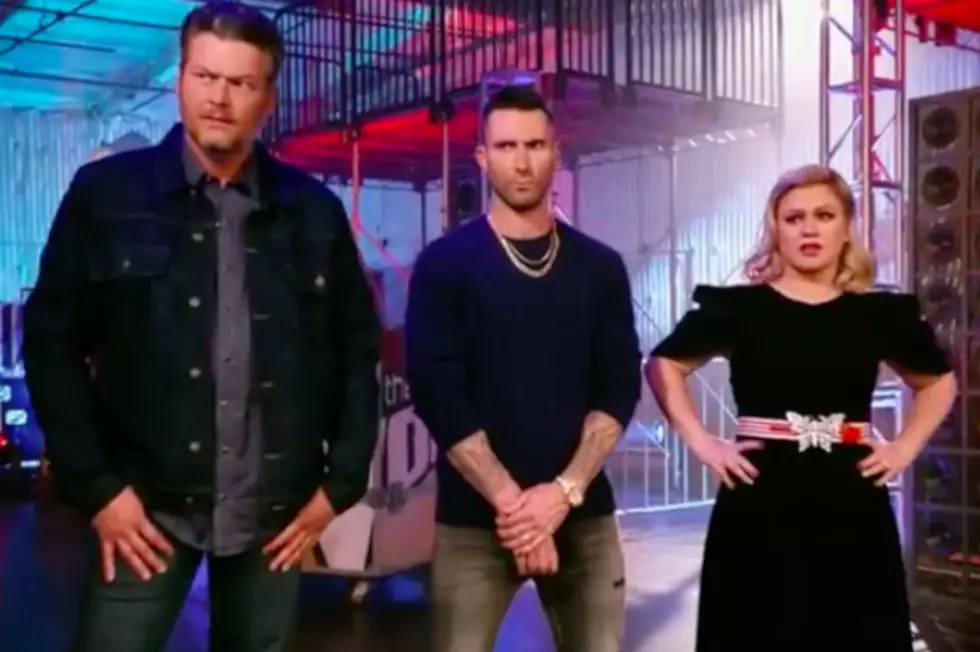 John Legend Has Blake Shelton Shaking in His Boots in 'The Voice' Season 16 Promo
Youtube/The Voice
Does Shelton look a bit worried to you?
In a new promo for the singing competition show's new season, the country music superstar initially starts off looking fairly confident about Legend joining their ranks.
"I mean, John's an Emmy winner, a Grammy, Oscar, Tony — it's a lot," Clarkson says.
"I'm not worried," Shelton quickly fires back.
The Voice Moments We'll Never Forget
Yet when Legend walks into the room while they're all having some fun at a large keyboard in the studio, playing the song "Lean on Me," everyone seems nervous. And before you know it. Legend is showcasing his undeniable musical talents, even on a giant keyboard.
"Should have seen that coming," Shelton says, now looking officially worried at the star power that Legend carries with him."
"Now I'm worried," adds Clarkson.
Legend will join The Voice as a replacement coach for Jennifer Hudson in Season 16.
"I'm not here to help John Legend, I'm here to beat John!" Shelton jokingly told Entertainment Tonight's Lauren Zima in an interview late last year. "I could give a crap about helping him. I don't care about giving you advice, John. They pay me to win!"
Shelton and Legend will appear together in an upcoming tribute show to Elvis Presley. Other artists on the special include Ed Sheeran, Keith Urban, Jennifer Lopez and Shawn Mendes.
See 14 Singers You Probably Forgot Did Reality TV