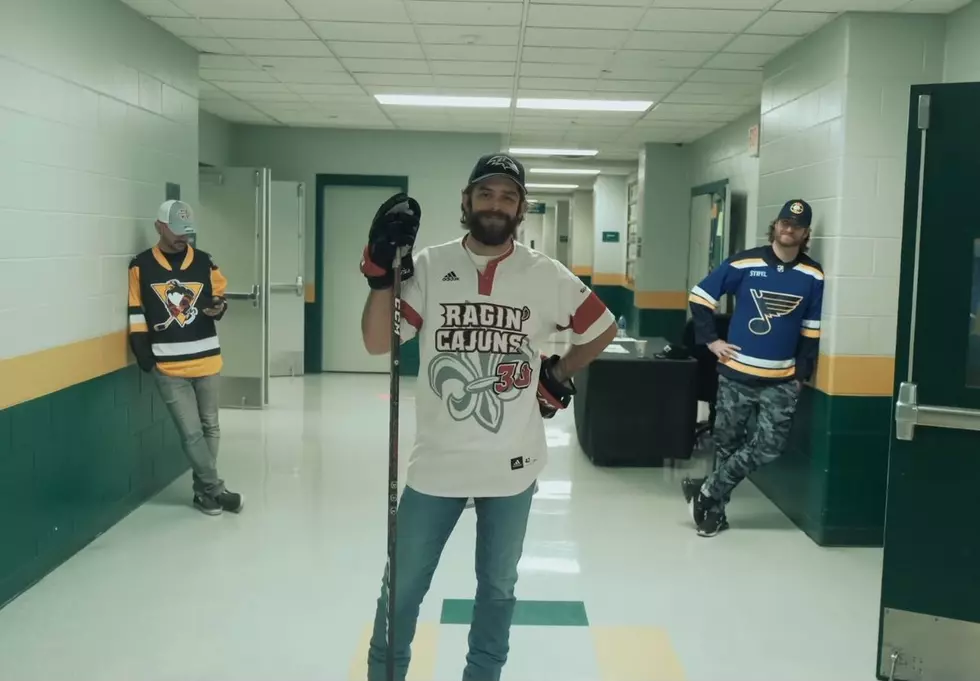 Thomas Rhett Wears Multiple Ragin' Cajuns Shirts/Hats in Funny Tour Announcement Video
Thomas Rhett, Facebook
Thomas Rhett made a big announcement yesterday regarding his 2023 touring schedule.
As we now know, it's called the "Home Team Tour 23" and it will be hitting 40 American cities.
One of those cities is, of course, Lafayette, Louisiana, as Thomas will be playing the Cajundome on Friday, June 16, 2023.
He'll be bringing Cole Swindell and newcomer Nate Smith with him for the entire trek.
Tickets for the Cajundome show go on sale to the general public next Friday, November 11 at Ticketmaster.com and the Cajundome Box Office.
But on Thursday, November 10 from 10:00 am to 10:00 pm there will be a special pre-sale for our listeners. We'll be sending you that code on Monday so make sure you check our app for that information.
Now, back to the tour. Thomas made the big announcement yesterday in a cleverly put-together video. In it, he and his crew are sporting shirts, jerseys, hats, and the like representing all of the 40 cities that are part of next year's tour.
If you watch the video, you'll easily spot Cajun country being represented a few times. But, exactly how much?
Watch the video and see if you can figure out how many times Thomas or his crew are wearing something with Louisiana Ragin' Cajuns on it. (We'll have the answer for you in picture form at the end of this post.)
We enjoyed the heck out of this video. Nice job Thomas and crew.
Now, how many times were the Ragin' Cajuns represented in this video? The answer in visual form is below.
Thanks for representing the Ragin' Cajuns, Thomas and crew. Now, please wear some gear when y'all are here next year.
By the way, we'll have free tickets in the win-it-before-you-can-buy-it form next week with Bruce & Jude on 97.3 The Dawg. Listen in at 7:40 am every day starting on Monday, November 7th to score your tickets.
Jason Aldean Cajundome Concert Photos September 23, 2022