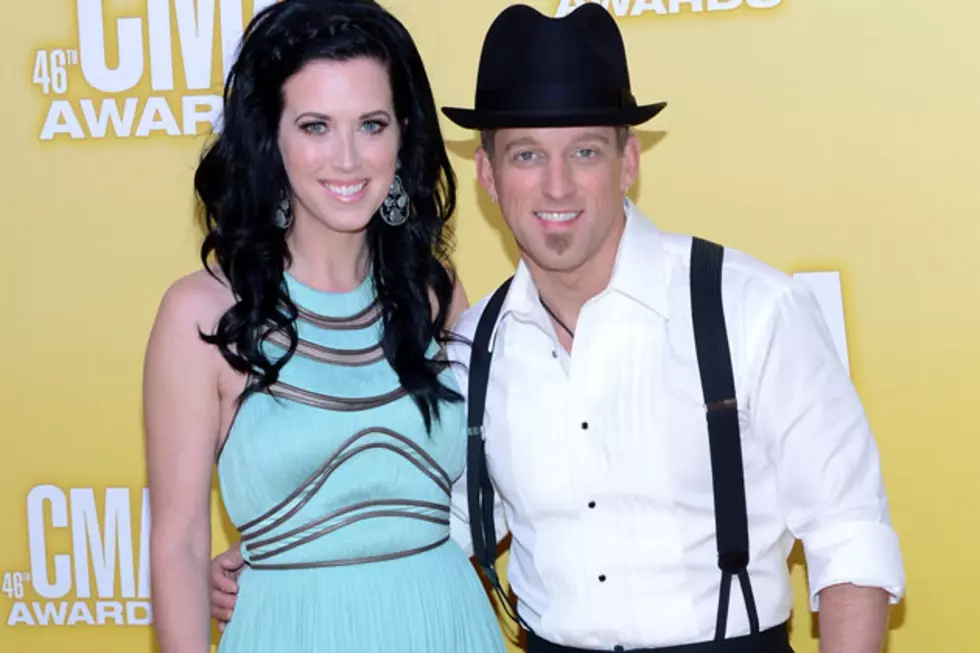 Thompson Square To Release 'Are You Gonna Kiss Me or Not?' Romance Novel
Jason Kempin, Getty Images
Fresh off their win for Vocal Duo of the Year at the 2012 CMAs, Thompson Square's Keifer and Shawna Thompson are now preparing for another exciting career mark to check off their bucket list... first time authors!
The duo, along with author Travis Thrasher, will release their first novel, 'Are You Gonna Kiss Me or Not?' -- based on their chart-topping love song of the same name -- through Howard Books, an imprint of Simon and Schuster.
The storyline features characters David Winters and Zoe Spark and their long, winding journey to love. The characters are brought together in the story to write the music and lyrics for their high school musical. The two appear to be an unlikely pair, whose differences at times drive them apart -- but also help strengthen each other. Dating on and off throughout college, their timing never seems quite right, and they eventually go their separate ways. However, their chemistry as songwriters is undeniable, and two of their songs eventually become hits.

Throughout the story, the two main characters find themselves hitting rock bottom. David reaches the end of his musical aspirations and Zoe battles a divorce. Their paths cross once again as they come together to lean on each other, realizing what they've always needed was right there in front of them the whole time in each other.
Look for 'Are You Gonna Kiss Me or Not?' to hit bookstores nationwide on June 4, 2013. Prior to that, fans of the duo can catch them out on the road starting January 17 as openers on Luke Bryan's Dirt Road Diaries Tour, also featuring rising duo Florida Georgia Line.