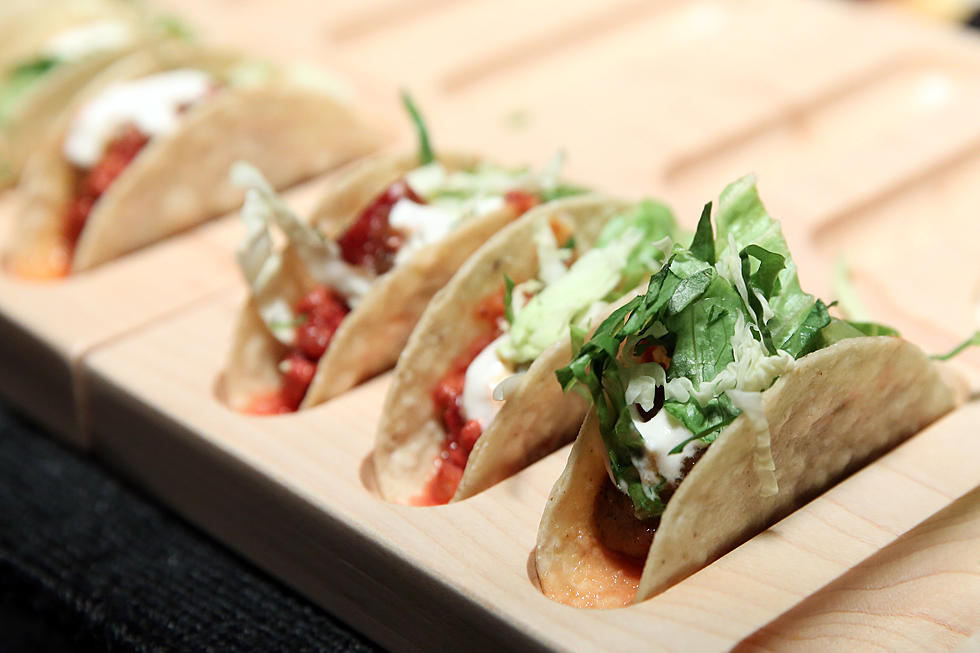 Top 5 Taco Trucks in Lafayette
Photo by Monica Schipper/Getty Images for NYCWFF
I spend a lot of time in the car traveling the roads around Acadiana and I have always noticed that there are a lot of Taco Food Trucks around. However, I have never parked the car and stopped to try them out. I am not sure why I have never stopped but I haven't. So I took to Social Media to find out which Taco Trucks are the best. Now we have the results and can confidently stop and enjoy some delicious food.
Taqueria el Mexicano
This was voted the number one place to get amazing food! Several people have told me that this is one of the best taco trucks around town. They are located in Youngsville by the roundabout on Verot School Road and 92.
Taqueria El Dolar
This place was by far the winner when it came to where to get the best taco from. This food truck is located at 1918 W. University Ave in Lafayette right by four corners. There is also a food truck right in front of The District.
Taqueria El Cazador
Located at 1904 ambassador Caffery Pkwy in between Tobacco Plus and Dollar General. This place came highly recommended. While looking at the menu it looks like they have a little bit of everything, from Tacos, Quesadillas, Burritos, Enchiladas, and Sopas.
Taqueria El Tapatio
Located in the Exxon Gas Station at 4742 W. Congress St in Lafayette. I think it is safe to say that I learned that some of the best food comes from gas stations. So I think we can all agree that this place probably makes some very delicious tacos.
Taco Sisters
Their food is absolutely amazing! Now their food truck doesn't have a specific place each day and you have to follow them on Social Media to know where they are heading. But if you want a good taco then this is the place to go.
READ MORE: 10 Louisiana Food Brands With An International Following
10 STEPS TO BOILING CRAWFISH LIKE A PRO
Not Your Average Nachos You Must Try in Lafayette
Nine Restaurants We Need In Lafayette