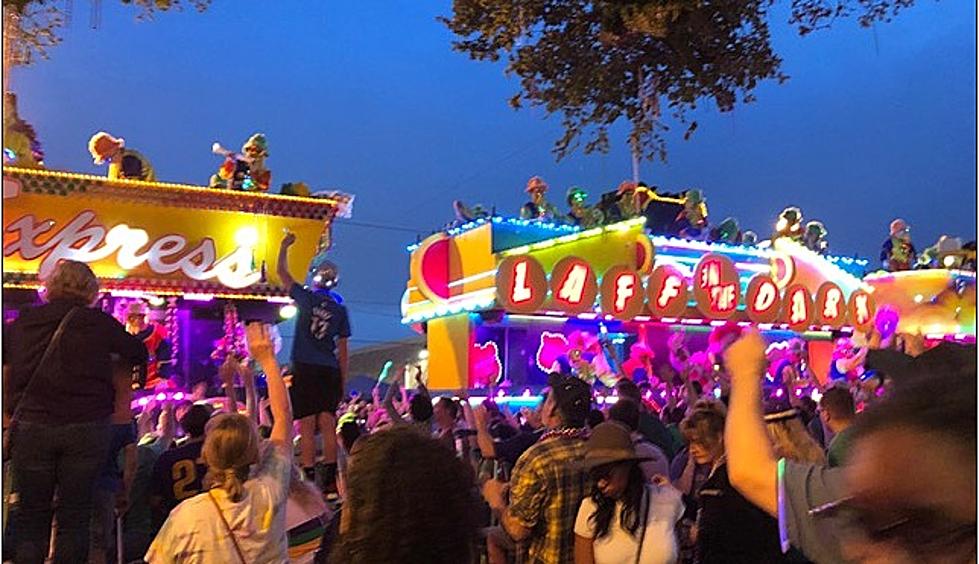 Lafayette Not in Top 20 Mardi Gras Cities in Recent Rankings
Staff Photo
Mardi Gras is a pretty big deal in Lafayette, La.
I mean it isn't New Orleans but I personally think that is what makes Lafayette Mardi Gras so special.
I have experienced both New Orleans Mardi Gras and Lafayette Mardi Gras, as an adult and as a child, and well I have to admit I have always favored Lafayette's celebration just a little bit more.
Well not everyone feels the same way. According to Lawnlove.com Lafayette is the 25th best city to celebrate Mardi Gras.
Now, I know this "study" was done in 2022 but I still think the results are relevant (and maybe a little bit wrong.)
So let's get into the findings of this study.
Of course, the study looked at several different things to get the ranks of the best cities in the United States to celebrate Mardi Gras.
But here are the results of the "study":

As you can see the top 10 best cities to celebrate Mardi Gras (besides New Orleans) are:
1. St. Louis, MO
2. Baton Rouge, La
3. Metairie, La
4. New York, NY
5. San Francisco, CA
6. Miami, FL
7. Mobile, AL
8. Dallas, TX
9. Las Vegas, NV
10. Houston, TX
While I do agree with some of these results, I just don't understand how more Louisiana cities didn't make the cut.
If you dig into the full listing of results you will see that Lafayette, La actually came in at number 25.
Acadiana's Ultimate Mardi Gras Survival Kit
My Mardi Gras MVP List