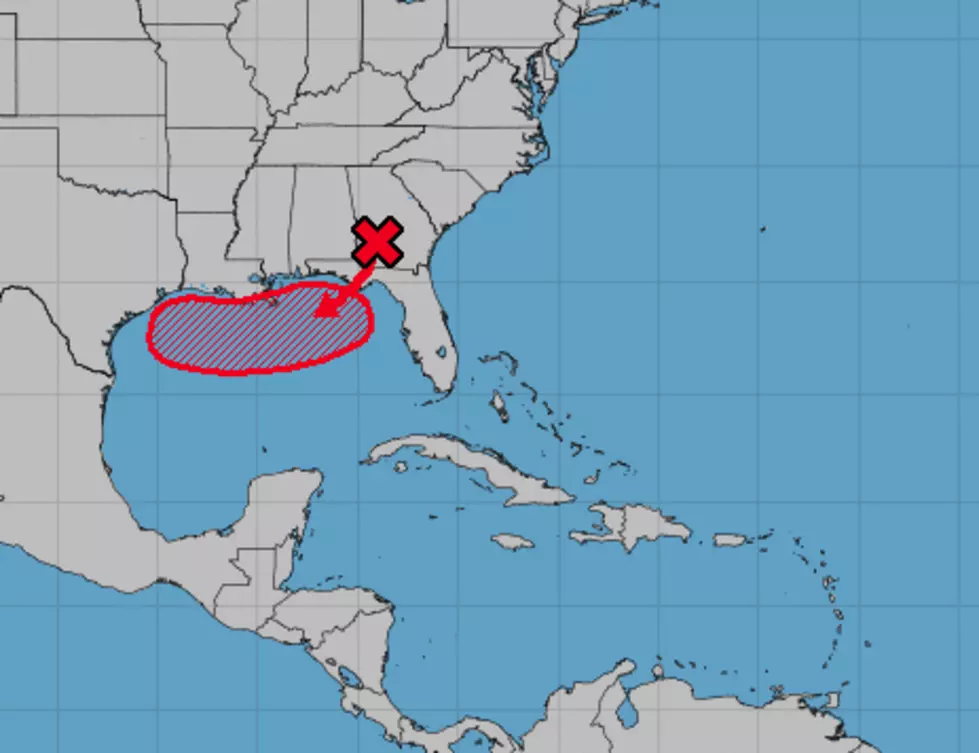 Tropical Depression Likely In Northern Gulf By Wednesday
nhc.noaa.gov
Usually, when potential tropical systems are over land we all breathe a huge sigh of relief. That's because tropical systems usually don't fare well when centered over a large land mass. However, an area of disturbed weather over southern Georgia has forecasters quite concerned about what could develop should this system slide southward into the warm waters of the Gulf of Mexico.
Forecasters with the National Hurricane Center say confidence is high that the system in question will migrate in a southerly direction over the next 24 hours and by tomorrow could be very close to being classified as a tropical depression.
Once over the warm waters of the northern Gulf of Mexico, many forecast models expect the system to get stronger. Should it reach Tropical Storm status it would earn the name Barry, making it the second named storm of the 2019 Atlantic Hurricane Season. 
Many of the tropical forecast models are in agreement that the system will track westward toward Louisiana bringing with it the threat of gusty winds and torrential tropical downpours.
At least one of the tropical models predicts that the system will parallel Louisiana's coastline until sometime late Friday or early Saturday when it will come ashore near the Texas/Louisiana border. Remember, that's a model solution and not an official forecast.
Some of the rainfall models predict rainfall amounts of more than 12 inches over portions of Southwest Louisiana. Of course, total rainfall amounts will be determined by just how close the coast the system passes and where it actually makes landfall.
This continues to be a wait and see situation. We encourage you to download our station's Mobile App and be sure to set up your alerts to include weather.