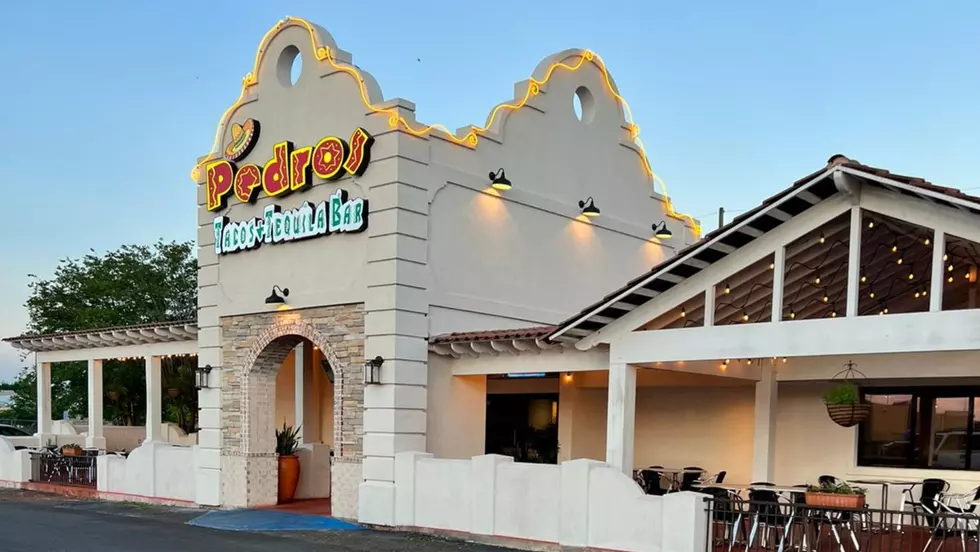 Two Acadiana Area Mexican Restaurants Have Closed
Pedro's Tacos & Tequila New Iberia La, Facebook
It is never fun to report about businesses closing in Acadiana but here we are with more unfortunate news. This time, a couple of Mexican restaurants have apparently closed their doors.
The first one is Patrón Mexican Grill in Breaux Bridge.
While there has been no public announcement by the owners about why they have shuddered their doors, several Facebook posts have confirmed the closing.
The news was also shared on the Facebook group Foodies of Lafayette.
This is at least the second iteration of restaurants at this location (1421 Rees Street). It was previously Zapote Mexican Grill.
A lot of folks in Breaux Bridge seemed to like this place, although if you read a bit, you will see some negative opinions.
On Google, there were several good reviews though.
The second closure to report is that of Pedro's Tacos & Tequila in New Iberia. The proprietors took to the restaurant's Facebook page to announce that they'd be closing this location permanently.
I've frequented different locations of Pedro's in the past and have always found the food, drinks, and service to be pretty good.
Now, don't fret if you are a fan of Pedro's Tacos & Tequila Bar as there are several locations across the south, including two more in Acadiana.
If you need your fix, you can still visit the Lafayette location (3323 Ambassador Caffery Pkwy) and Opelousas (5675 Interstate 49 South Service Rd).
As to what is next for this former Pedro's location in New Iberia, one Facebook commenter made this observation.
Of course, this is unconfirmed, but when we do find out about what's in store for this building, we'll be sure to post.
5 Favorite Hibachi Restaurants in Acadiana
We asked and you answered. Here are your top five favorite Hibachi restaurants in the Acadiana area.