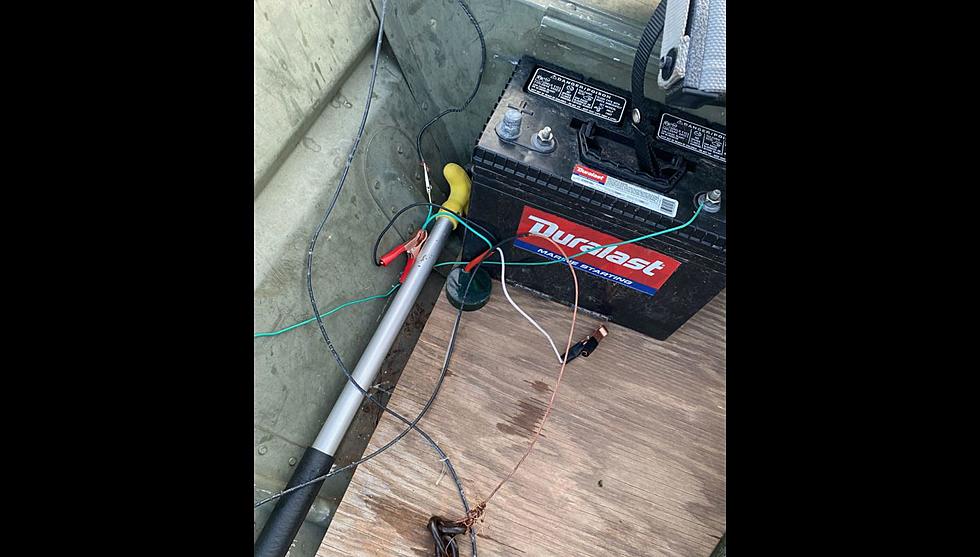 Two Ville Platte Men Busted for Trying to Catch Fish Using a Car Battery
Louisiana Department of Wildlife & Fisheries
When fishing on the waterways of Louisiana, it's always better to try to get them suckers in the boat by using a pole rather than some contraption, like, oh, let's say a car battery.
Enforcement agents with the Louisiana Department of Wildlife and Fisheries came across a couple of fellas recently who were using the latter in their attempt at catching a mess of fish.
The agents cited the two Evangeline Parish men for alleged fishing violations in Rapides Parish on June 9.
The two men were found fishing in a small vessel on the Red River. But after further investigation, agents found a 12-volt battery under a seat, which was connected to a line and a can of smokeless tobacco.
The two men later admitted to using the device to shock and catch two catfish.
Brandon and Reagan Theriot of Ville Platte were cited for taking fish illegally and angling without a license, respectively.
10 Intriguing Facts About Louisiana You May Not Have Known
Louisiana is full of rich history that has been passed down through generations. But there are some facts you might not have known of.