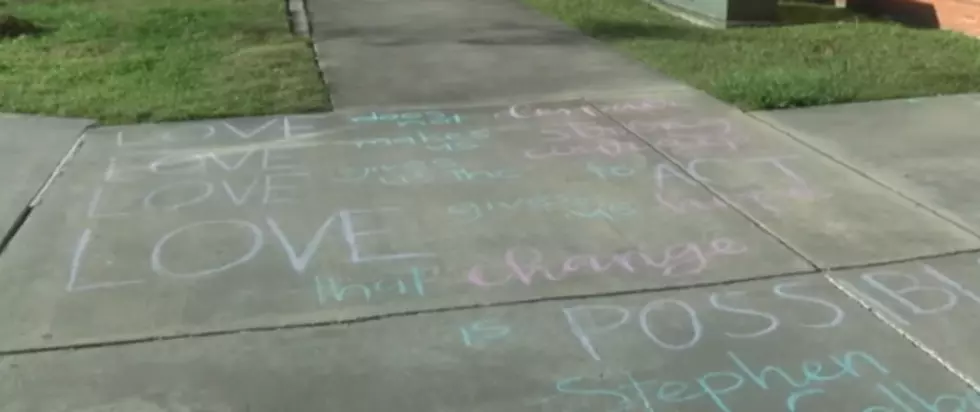 U.L. Students Counter Hate Messages With Messages Of Unity
KATC via YouTube
Students at the University of Louisiana were shocked and disappointed to hear about the discovery of racial slurs written on banners and filing cabinets inside Mouton Hall on campus. Campus Police are currently investigating the incident in hopes of trying to ascertain just who penned the derogatory comments on campus property.
U.L. Police and University officials have already been very direct in what their response to the guilty party will be. If that person is a student, they could be expelled. They could also be facing criminal charges too. But you already know the bad part of this story. Now, let's focus on the silver lining that this dark cloud has brought out over campus.
Students yesterday noticed more messages not only around Mouton Hall but scattered about campus. Those messages were not hate-filled diatribes, those messages were more about what I believe truly makes student life at U.L. incredible. The chalk written notes scrawled across sidewalks were filled with words of unity, inclusion, love, and tolerance. That's the U.L. that I know.
Good always seems to shine in the presence of evil. To the students who took it upon themselves to share those notes of inclusion and unity, you've made a difference. Your notes are a reminder that while we might come from different places on the planet we still share the same world. A world that we all hope to make better through education understanding, and tolerance. It is from our differences that we learn how to be more alike.