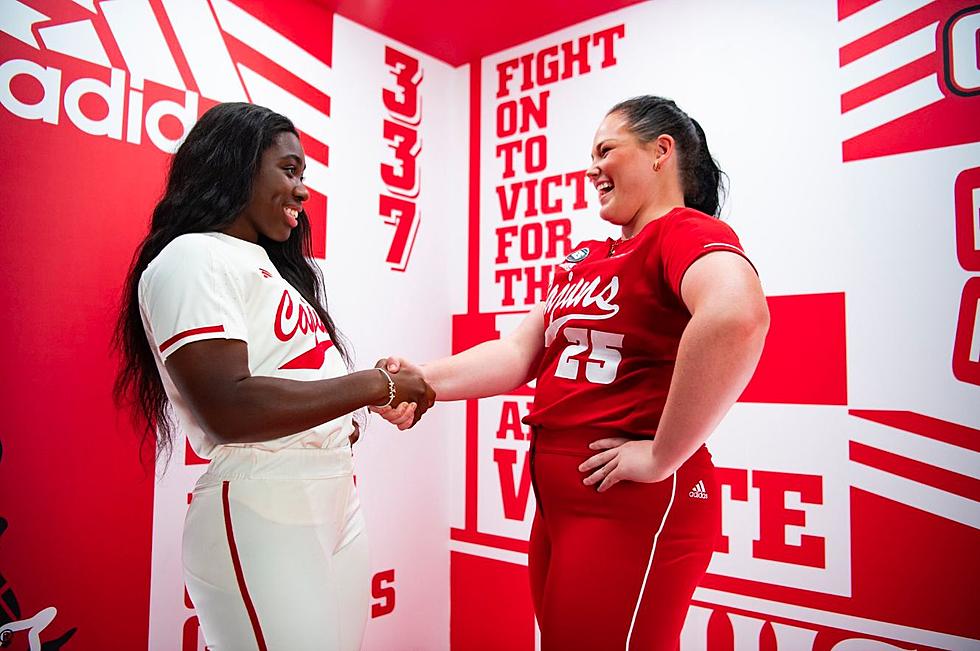 UL Ragin' Cajuns Softball Adds Two Transfers From Florida Gators
Louisiana Ragin' Cajuns Athletics
As we all know these days, the transfer portal taketh and the transfer portal giveth.
After losing a few players this offseason, including two to Texas A&M (Kylei Griffin and Kramer Eschete), the Louisiana Ragin' Cajuns softball program is getting a couple of big school transfers.
It was announced yesterday that two former Florida Gators are becoming Ragin' Cajuns as pitcher Lexie Delbrey and utility infielder Sam Roe will be joining the program.
Both players were sophomores last year and will have two years of eligibility remaining.
Delbrey is a right-hander who has been a big part of the Gators' pitching rotation over the last two years.
The Bainbridge, Georgia native was 15-4 with a 2.26 ERA as a freshman. She gave up 70 hits, 75 walks while striking out 117 batters in 111 1/3 innings of work.
This past season, Delbrey was 7-2 with a 3.15 ERA, allowing 63 hits, 42 walks, and struck out 54 in 80 innings.
Ironically, one of Delbrey's two losses this past season came at the hands of the Ragin' Cajuns.
On March 11, the Cajuns won in Gainesville by a final score of 1-0. Delbrey went the distance, giving up five hits and only the one run while striking out two, but got the tough luck loss as Meghan Schorman was dominant for the Cajuns.
Sam Roe played in 50 games for Florida this past season with 40 starts. She saw most of her action at designated player but played some second base.
In 2023, Roe batted .304 with a homer and 18 RBIs while notching a .405 on-base percentage.
As a freshman, Roe hit .274 with three homers and 17 RBIs with nine sacrifices and a stole base.
Pro Athletes From the Acadiana Area
Louisiana has produced some of the best pro athletes in the world, especially in Acadiana.