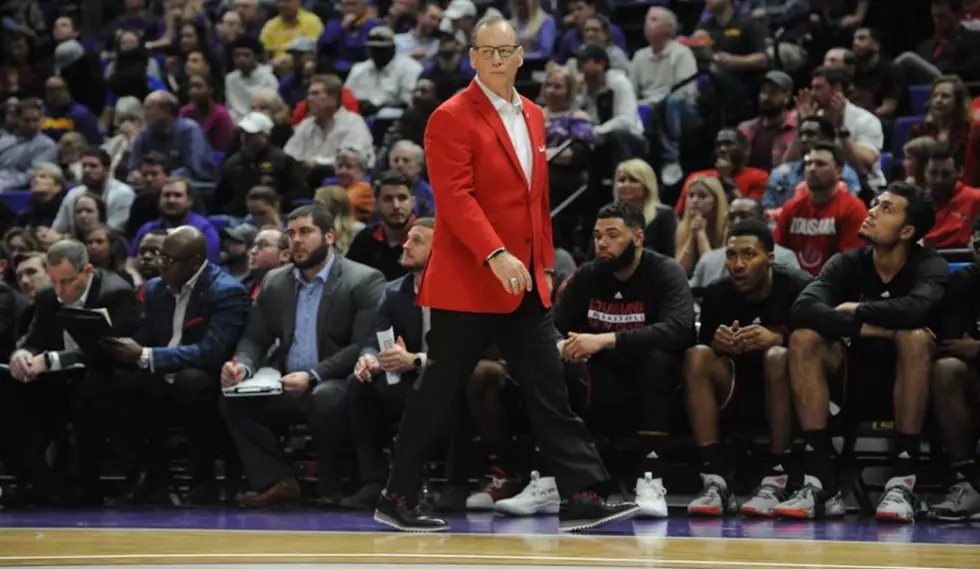 UL's Bob Marlin Inducted Into Pensacola St. College Hall Of Fame
Photo by Brad Kemp/ragincajuns.com
Louisiana Ragin' Cajun head men's basketball coach Bob Marlin was honored in a major way on Tuesday night.
Part of an inaugural 10-member class, Marlin was formally inducted into Pensacola State College Hall of Fame, as part of the 2019 Hall of Fame Class.
A 2007 inductee into the Florida Junior College Hall of Fame, Marlin served as head basketball coach at then-Pensacola Junior College from 1990-95, posting an overall record of 123-35, while recording 10 victories faster than any coach in school history.
In 1993, Marlin led Pensacola State College to the national junior college championship and was named the National Junior College Athletic Association (NJCAA) National Coach of the Year.
Getting set to enter his 27th season as a head coach next season, Marlin has compiled an overall record of 522-290, including a 174-124 mark in nine seasons at Louisiana.
Congrats to coach Marlin!