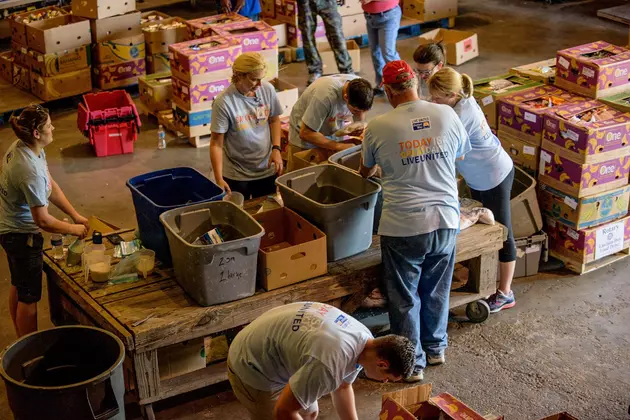 United Way of Acadiana Accepting Donations and Looking for Volunteers
Travis Gauthier, United Way of Acadiana
The heavy rains have come and hopefully gone and much of Acadiana is moving on to the next stage of this natural disaster. And as we do in south Louisiana, seemingly everyone is asking "what can I do to help?"
First off, they are indeed looking for volunteers. According to David D'Aquin, Director of Resource Development for United Way of Acadiana, those looking to volunteer simply need to fill out the form on their website here.
The great thing is that you can volunteer at times that are convenient to you along with helping out in areas that suit your skills.
United Way is also accepting donations at their main warehouse located at 215 E. Pinhook Rd in Lafayette.
• Pillows
• Blankets
• Diapers
• Baby food & formula
• Toilet paper
• Bottled water
• Non-perishable food items (e.g. canned goods)
• Buckets
• Mops
• Cleaning supplies
• Rubber gloves
• Masks
• New, unopened packages of underwear (adult & children)
• New, unopened packages of socks (adult & children)
• Feminine hygiene products
• Shampoo
• Soap
• Toilet paper
• Deodorant
There is not a need for clothing donations at this time. If you would like to donate clothes, you are encouraged to do so at your local Goodwill.
Donations will be accepted from 8am to 6pm until further notice.