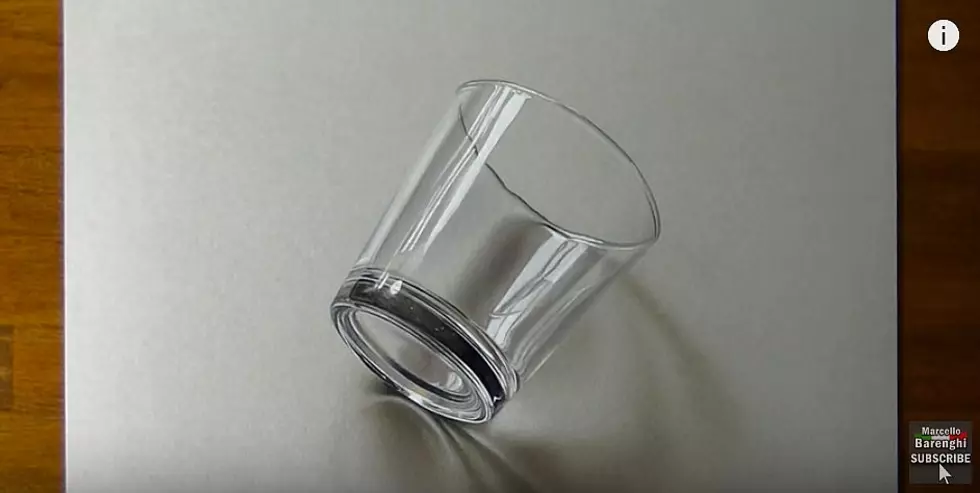 Watch This Guy's Mind Blowing Drawing Of A Simple Drinking Glass [Video]
Youtube via Marcello Barenghi
I happened upon this video on Youtube of a guy drawing a drinking glass, and couldn't believe what I seeing. I mean, it looks like you can actually pick it up and fill it with water!
Watch as Youtube artist Marcello Barenghi starts with a blank sheet of paper, and then starts his magic, using hyper-realism to draw a drinking class that is incredibly real looking.
Sure, you get to see the steps he took to  make it happen, but it's still dumbfounding how real this drawing looks.