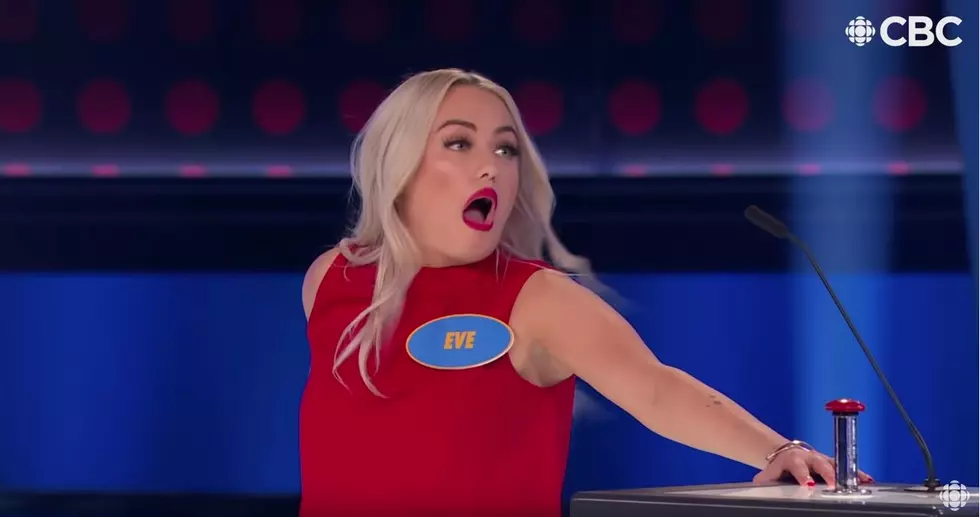 Woman Gives Possibly The Dumbest "Family Feud" Answer Ever
Courtesy: CBC/YouTube
These are just some of the really bad answers provided by Family Feud contestants over the show's nearly five-decade existence.
A woman competing on the Canadian version of the venerable game show may have topped them all with an answer she gave on an episode that ran earlier this week in the Great White North.
The question: Name Popeye's favorite food.
Her answer: An instant classic.
Based on her dance, this contestant had her mind on some spicy Popeye's fried chicken.  At least she didn't respond with "olive oil."
For your viewing pleasure, here's a montage of some really bad answers throughout the history of the American version of Family Feud.