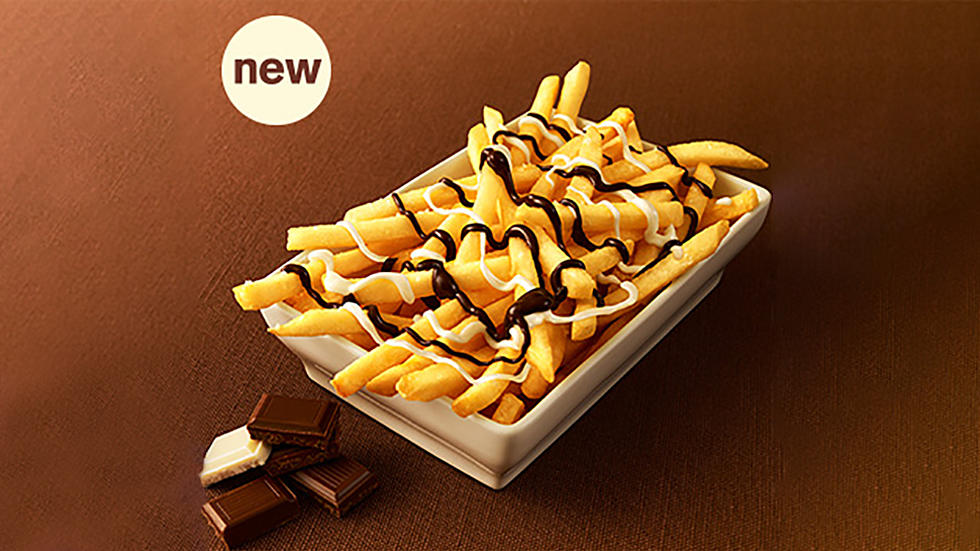 You Can Get Chocolate on Your Fries at McDonald's?
McDonald's
If this doesn't come to the U.S. soon, I won't know what to think of McDonald's anymore? (OK, I'd still love them but this would make me love them even more!)
A new product called "McChocolate Potatoes" is about to debut at McDonald's in Japan. And if you didn't figure out from the name, they're chocolate covered french fries.
It's actually french fries with milk chocolate and white chocolate drizzled on top. It only costs 50 cents to upgrade your fries with the chocolate topping.
There's no word yet if or when they're planning on rolling them out in the good ole United States of America.