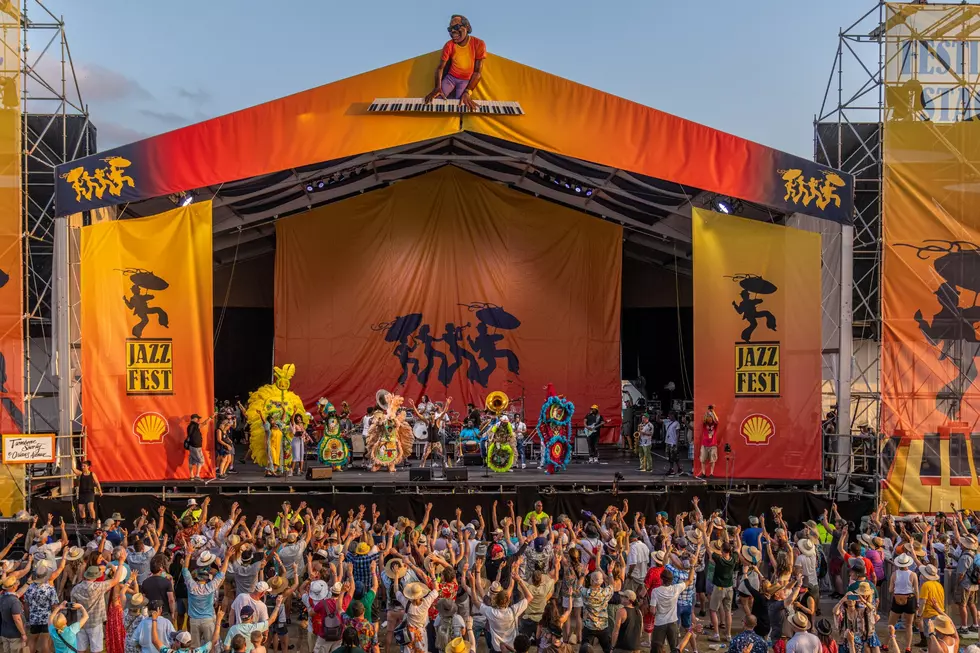 2023 New Orleans Jazz & Heritage Festival Lineup Revealed
Joshua Brasted
The music lineup for the 2023 New Orleans Jazz & Heritage Festival has been unveiled and as always it is quite stout.
First, this year's Festival will be held from April 28 through May 7, 2023 at The Fairgrounds in New Orleans.
Some of the headliners include Ed Sheeran, Lizzo, Mumford & Sons, The Lumineers, Santana, Jill Scott, Robert Plant & Alison Krauss, H.E.R., Kane Brown, Steve Miller Band, and more.
For the complete music lineup, check out NOJazzFest.com.
Jazz Fest officials say that VIP packages and general admission weekend passes and travel packages are on sale now at NOJazzFest.com.
Single-day tickets should go on sale in the coming weeks.
10 Festivals We Don't Have in Louisiana But Need
We have festivals for just about everything in Louisiana, but there are still quite a few great ideas out there.