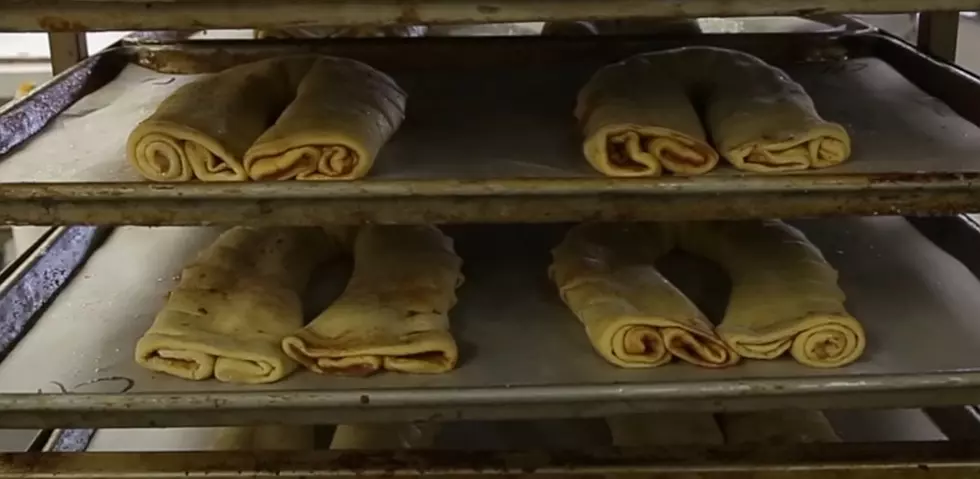 Big Changes During King Cake Season for Popular NOLA Bakery
YouTube via Where NOLA Eats
If you were patiently counting down the minutes until Twelfth Night, and the kick-off to Mardi Gras season, you don't have to wait any longer. Today, January 6th, is the start of Epiphany, and the official beginning of carnival season in Louisiana. That means for a lot of folks who were holding back, you can now grab that delicious first piece of king cake.
We all know that things will be different this Mardi Gras, but one wildly popular New Orleans bakery is making some big changes due to coronavirus concerns. According to NOLA Weekend, the Dong Phuong Bakeshop will not allow walk-up sales of their decadent king cakes during the 2021 carnival season. The 2018 James Beard Award winners have been in business since 1991.
If you've ever been to pick up one of the Vietnamese bakery's signature brioche dough cakes with cream cheese icing, you know that standing in line for hours is the norm for customers who want to scoop up the divine treats. But this year, they will only be accepting online orders for curbside pickup at the bakery, and express shipping. However, the good news is that they have expanded their "official retail locations" to include at least 20 different places around the New Orleans area, and even Baton Rouge. So, even though no parades will be held this Mardi Gras season, we can still have a little bit of normalcy by enjoying a treat from a true Louisiana treasure.
10 Ingredients to Make Your Gumbo Stand Out