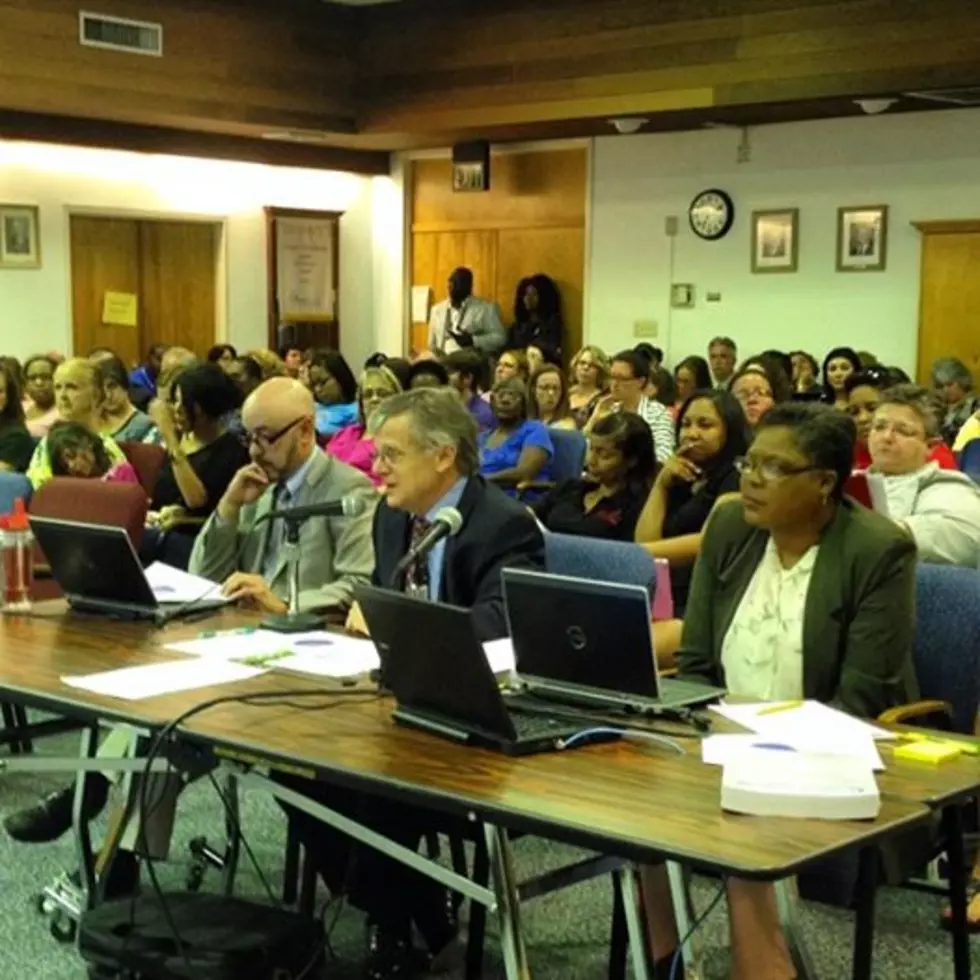 Budget For Lafayette Schools Ready For Public Inspection This Week
Lafayette Parish School Board Meeting, KPEL
The Lafayette Parish School System's budget should be ready for public inspection this week.
The board on Tuesday approved a new timeline for adopting the budget, which sets its presentation to the public for Aug. 27, with a public hearing scheduled for Sept. 11. A board meeting to adopt the budget should follow the hearing.
If major changes are made to the budget during the public inspection period, a second date of Sept. 15 has been set aside for the public hearing and budget adoption.
Sept. 15 is the absolute last day to adopt a budget, or the district will be forced to operate on the 2013-2014 fiscal year's budget.
Chief Financial Officer Billy Guidry says the administration's revised budget restores several teaching and assistant principal positions cut by the board by accounting for about $6 million in projected increases in the district's sales tax collections.
The budget must be submitted to the state by September 30th.