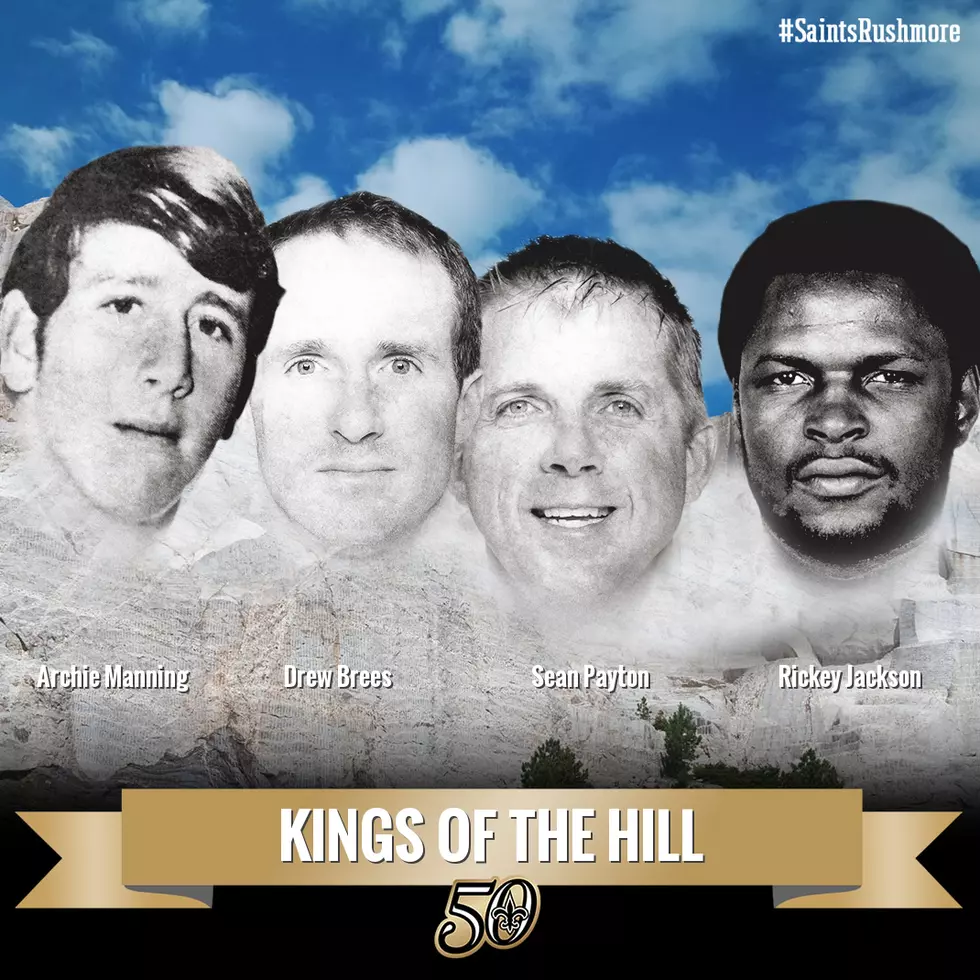 Build Your Own Saints Mount Rushmore
NewOrleansSaints.com
The New Orleans Saints are celebrating 50 years as a franchise this year and there will be plenty of events and celebrations throughout the season.
You pick from a list the four greatest Saints of all-time. This list of 50 individuals includes players, coaches and executives.
Here's what my Saints Mount Rushmore looks like. (Yeah, this was a tough one! I think I changed it four times.)
If you'd like to make your own, click here.