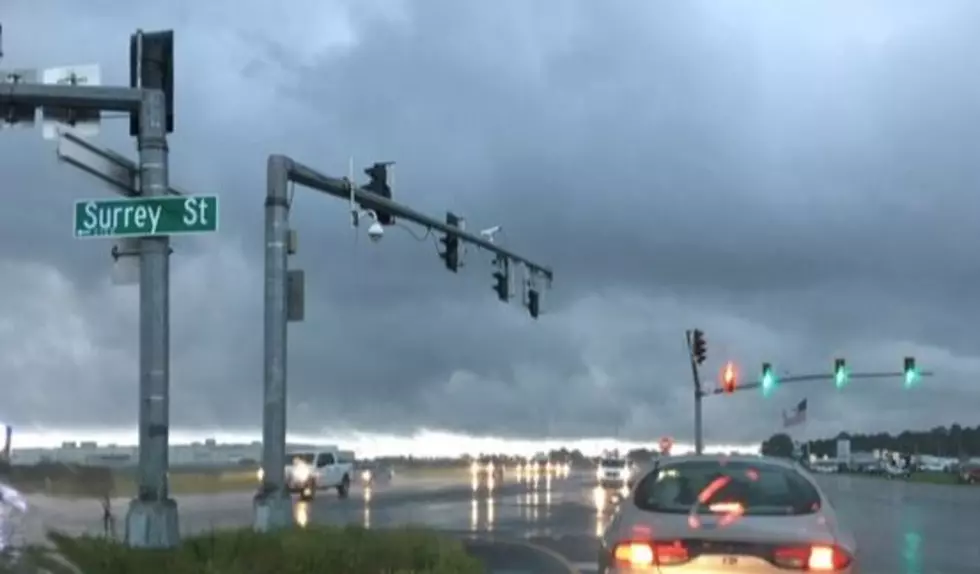 Chance of Showers in South Louisiana to Start the Work Week
Staff Photo
A quick check of the newly replaced Doppler weather radar from the National Weather Service Office in Lake Charles shows bands of scattered showers and thundershowers racing rapidly across much of western and southern Louisiana this morning.
These showers are associated with a cold front and low-pressure system that is bringing record snowfalls to the Rocky Mountain states and created a severe weather emergency over portions of Texas and Oklahoma over the weekend. Here in our part of the world, we will not be getting the worst of the weather associated with the system.
In fact, we will likely see a few of those passing showers and thundershowers off and on throughout the day today. Rain chances for much of the I-10 corridor will be near 40% for most of the daylight hours today. The threat of rain does taper off just a bit after sundown.
However, Tuesday's forecast will bring in a better chance of rain and thunderstorms. Those rain chances will be on the increase throughout the day Tuesday and by Wednesday we will likely be looking at a forecast where rain and thunderstorms are likely.
In fact, by Wednesday most of Louisiana will be under at least a slight threat of severe storms. The Storm Prediction Center currently has the entire state with the exception of the extreme southwestern corner under the gun for at least a threat of stronger storms during the day on Wednesday. Although it does look as if the greater threat of stronger storms will be well to the north and east of the I-10 corridor.
Once the showers and storms clear the area on Thursday we should have fairly smooth sailing, at least as far as the weather goes, for the last two days of the workweek and on into the weekend.
10 Live Webcams That Offer a Unique Look at Our World