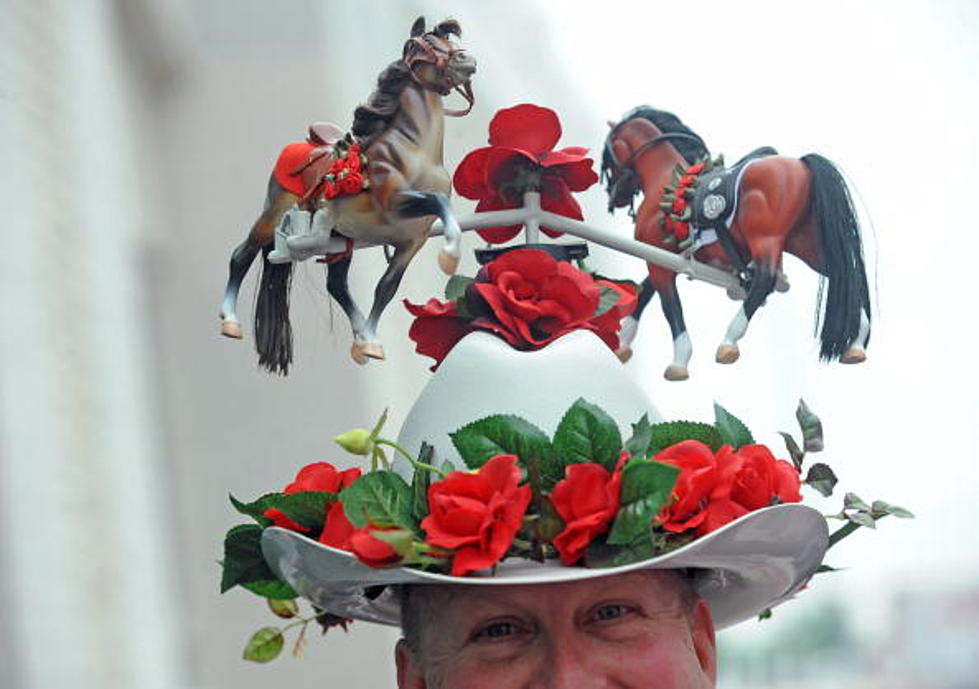 Craziest Kentucky Derby Hats
Jeff Gentner/Getty Images
The 142nd running of the Kentucky Derby happens today, Saturday, May 7. The race is scheduled to start at 5:24 pm CST at Churchill Downs in Louisville, Kentucky.
This hugely historic horse race also has a fun side, with tons of parties and celebrities descending upon the race track to celebrate the most famous horse race in America. And we're excited that Lady Antebellum will be singing the National Anthem for the race this year!
One of the most fascinating aspects of the Kentucky Derby is the crazy hats that women, and in some cases, men, wear to the festivities. Our friends at Stylelist have an awesome photo gallery of the craziest Derby hats from the past. So, if you need a laugh today, check it out while you are cheering your favorite horse on!
And if you ever wondered exactly what it's like to be at Churchill Downs on the big day, check out the official schedule of events, and make plans for next year, ya'll!.