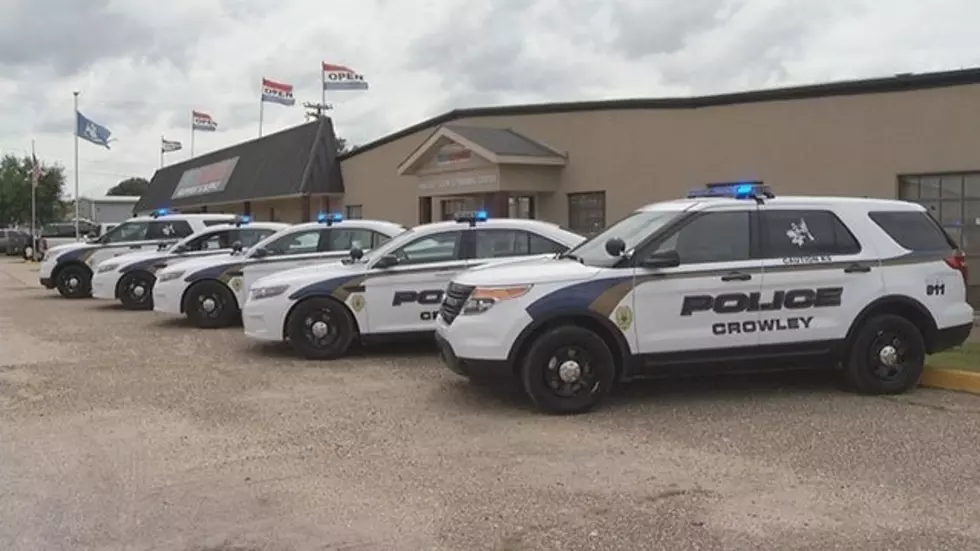 Former Crowley Police Officer Arrested on Battery/Malfeasance in Office Charges
Crowley Police Department, Facebook
Acadia Parish Sheriff's records show that 27-year-old Ashlee McElroy was booked on January 18 with second-degree battery and malfeasance.
McElroy's bond was set at $35,000.
According to the Louisiana Revised Code of Statues, a person can get up to 13 years in prison for second-degree battery and malfeasance.
Sheriff K.P. Gibson said that McElroy was booked in connection with an incident involving a person in her custody. It is reported that she was accused of striking an inmate whom she was assigned to transport.
Crowley Police Chief Jimmy Broussard told KATC that McElroy was put on administrative leave after the incident came to light in April 2020. She would later resign in October.
McElroy had been a patrol officer with the department for two years.
Broussard confirmed that there was an internal investigation into the incident. As a result, his department has implemented some policies and procedures targeted towards ensuring this type of incident doesn't happen again.
10 Louisiana Laws You Don't Know You're Breaking