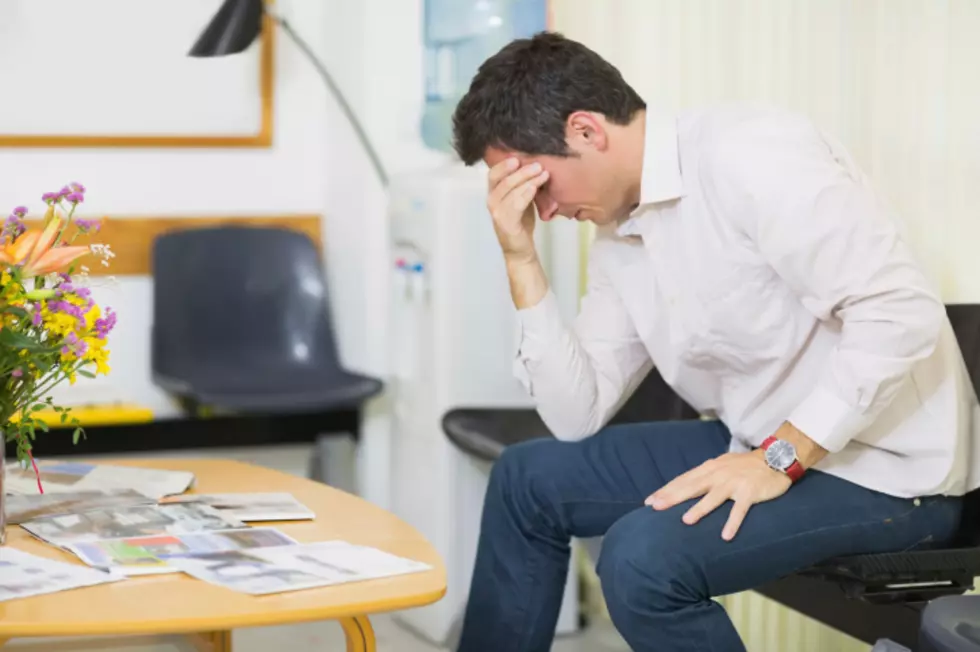 How To Recognize Burnout In Your Marriage
4774344sean, Getty Stock / ThinkStock
LAFAYETTE, La. (KPEL News) - Burnout. It's something we usually think of when it comes to the workplace but it can become a divisive factor in your marriage as well.
On Sunday evenings, spouses Brandon and Hannah Comeaux host "The Modern Marriage" on Newstalk 96.5 FM KPEL. Combined with Brandon's 15 years behind the microphone, Hannah's experience as a Licensed Professional Counselor and as a Marriage and Family Therapist allow for the couple to tackle issues that couples face every day.
"As a couple, my wife and I are always learning how to be better spouses for each other," says Brandon Comeaux. "In our radio show/podcast, we discuss areas we struggle in, how we learn from our mistakes, and how great therapy techniques can be very beneficial for spouses."
In this episode of "The Modern Marriage," Brandon and Hannah discuss factors that cause burnout but they also discuss examples of how it can take root in your marriage. What can you do to prevent burnout from messing with your marriage and how can you cope with it and become stronger together while dealing with it?
"There are many factors that cause burnout including not having a good work/life balance, a lack of self-care/fun, and a lack of support if it's needed," says Hannah Comeaux. "And the same factors can cause burnout in your marriage that result in more fights and arguments with each other, a lack of patience and grace with each other, and not being considerate of each other."
Here are some of the tips Hannah recomments to prevent burnout:
Schedule time for self-care and fun.
Make sure to have individual time, whether it be for hobbies, decompression, or alone time.

 

Connect with your spouse by making date night a regular occasion.

 

Communicate with your partner how you are doing, especially if you are struggling with burnout.
10 Intense Stressful Things That Happen In Life To Cause Havoc
Feeling the heat? Staying up late to make decisions? Stress is everywhere in our lives, here are 10 of the biggest things that make us never get sleep and continually cause us to have high blood pressure and ulcers.
Top 32 Things that Stress Out People While They are Driving
You hop in your car and are ready to go but then panic sets in because _______.
There are so many answers that can go in that blank. In fact, you may have had one of those stresses just a little bit ago in your car. Look below to see some of the top things that stress people out while they are driving in Minnesota, Iowa, Illinois, and Wisconsin.