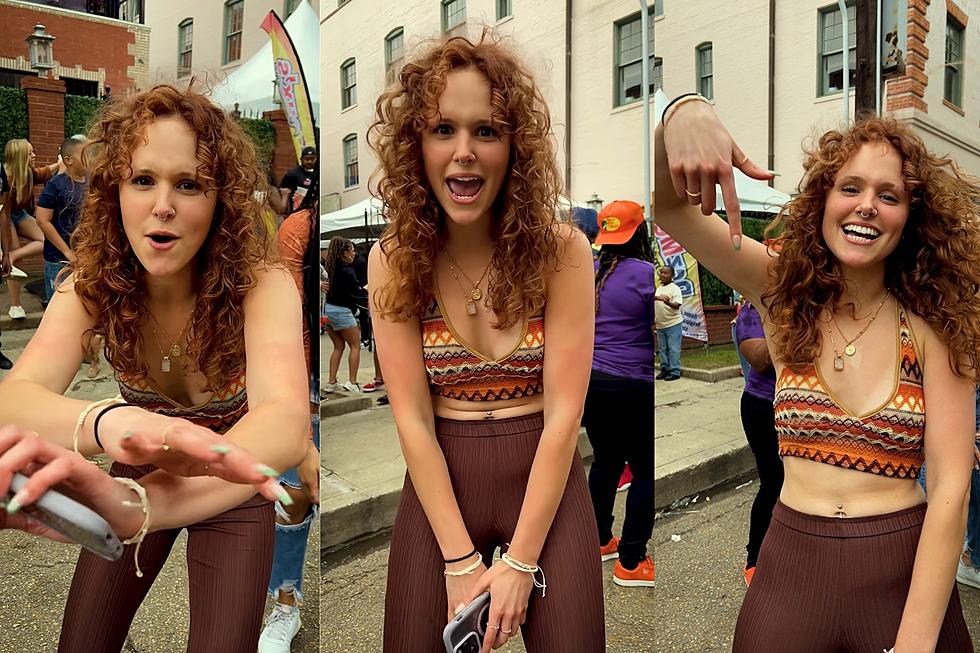 This Lafayette Festivalgoer is All of Us When the Boosie Verse Comes On in Keith Frank's 'Haterz'
John Weatherall, Instagram, TikTok
Do you ever feel like we all grew up in the same neighborhood, went to the same high school, and listened to the same music?
No matter what our differences may be, there are certain things that bring us together and connect us on a level of understanding that can't really be put into words.
Sometimes, it's through music. Sometimes, it's through viral video content. And in those really special moments, it's both.
Local videographer John Weatherall is no stranger to those moments. As a matter of fact, I often tell people that the secret to Mr. Weatherall's sauce is the way that he finds parallels in cultures and ties them together neatly for us, usually in hi-res video form.
If you were bopping around Festival International at any point this weekend, you may have passed by Rooftop 116 across the Vermilion Street parking garage where DJ Troy D was playing music for the crowds that meandered between the numerous stages and food booths that make up the huge annual festival in downtown Lafayette.
At one point, Troy dropped Keith Frank's mega-hit 'Haterz' and Mr. Weatherall's camera happened to be rolling while multiple festivalgoers broke out into an impromptu line dance—because who doesn't drop everything to do a line dance when its corresponding song comes on in public, right?
In the midst of everyone hitting the famous 'Haterz' line dance, one festival fan channeled her inner Boosie to lipsync the rapper's verse on Keith Frank's zydeco anthem.
This wasn't just a few lines and a silly face for the camera; my girl went ALL the way into performance mode to spit this Boosie verse. There were a few others who tried to jump into the video with her as Mr. Weatherall wielded his camera to catch all the action, but her main character energy was too strong to play second chair in this Festival moment.
Festival Boosie would later be identified on social media as @zoeelandry after she left a comment on Weatherall's video.
so much loveeee yk it always go down in the boot
Keith Frank himself has seen the video and described the song as a "Godsend," saying it still blows him away how big and how strong 'Haterz' has been for so long. Released 14 years ago in September of 2008, 'Haterz' is by far his biggest record on Spotify, besting his next-best record ('Casanova') by a million plays.
As for how @zoeelandry stood out, Weatherall tells me he always captures everyone in a wide shot when it comes to his videos. As he was passing by Rooftop 116, he knew Boosie's verse was coming up, so he kept an eye out for anyone who would be rapping his part.
As I mentioned earlier, Weatherall has a knack for showcasing every inch of our culture and oftentimes he focuses on whatever is giving him the best energy beyond the lens.
This time, it just happened to be 'Haterz' karaoke with @zoeelandry and friends. Happy Festival to all, and hopefully you had as much fun as these girls.
LOOK: Here are the best small towns to live in across America