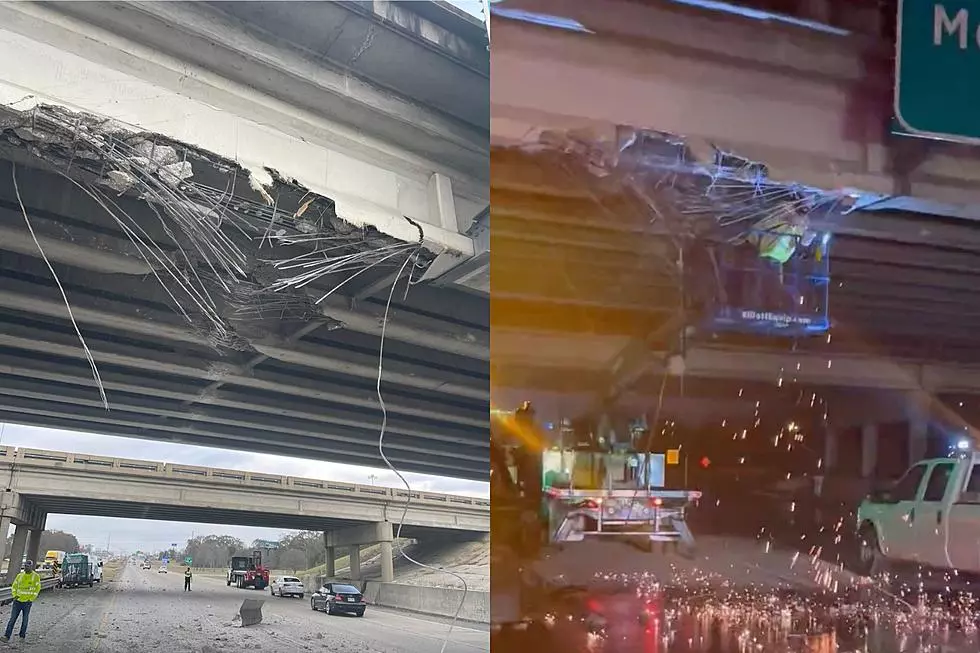 Louisiana DOTD Announces Repair Plan for I-10 Overpass in Lafayette
Shawn Wilson, DOTD
The Louisiana Department of Transportation and Development has announced its plans to repair the Interstate 10 overpass at Interstate 49 in Lafayette.
On January 3, 2023, the overpass was damaged when it was struck by a truck hauling an escalator. Multiple lanes on both interstates were forced to close as a result.
After a thorough investigation, DOTD determined that there was damage to three out of eighter girders on the eastbound bridge deck.
"After extensive planning with our consultant team, we have determined the best course of action to repair the I-10 overpass," said DOTD Secretary Shawn D. Wilson. "Our optimal goal is safety. With this action plan, not only will we be able to ensure the safety of the traveling public, but we are also able to address the repairs expediently without extended interruption to traffic."
Those repairs will happen in two phases, and that work will begin soon.
PHASE ONE - EXTRACTION
The first phase of the project will involve the removal of the damaged section on the I-10 overpass structure utilizing self-propelled modular transporters (SPMTs) to minimize the duration of impacts to the traveling public.
An SPMT is a specialized heavy haul trailer unit fitted with a large assortment of wheels. It also has the capability to perform hydraulic function and is used for transporting massive objects such as large bridge sections.
The new girders and bridge deck will be fabricated at an off-site location and this process is estimated to be completed in a few months.
While the new bridge components are being made, the existing concrete barriers will be shifted to allow two lanes of traffic to operate on I-10 eastbound. During this temporary configuration, eastbound traffic will travel on two 11-foot lanes with a one-foot shoulder.
While the aforementioned is going on, the following closures will remain in place:
I-10 eastbound overpass auxiliary lane (deceleration/acceleration lane)
Inside lane of I-49 northbound
I-49 northbound exit ramp from I-10 (Exit 103B)
I-10 eastbound on-ramp from I-49 (Exit 1A)
This first phase of work is estimated to take place January 20-22, 2023.
PHASE TWO - REPLACEMENT
This will include the final removal of necessary bridge components and installing the newly constructed girders and bridge deck.
Once the last girder is removed, crews will once again utilize SPMTs to lift the new girders and bridge deck piece into place. After all pieces are in place, a concrete closure pour will be performed to tie in all new components to the existing bridge overpass.
At times, both phases will require a full closure of I-10 and I-49 northbound at the overpass to complete the necessary work.
Information regarding traffic detours will be posted and sent out prior to the closure.
Motorists can receive information regarding lane and road closures for this project by signing up for MyDOTD at www.dotd.la.gov.
Travelers can also find information regarding road closures and traffic by visiting www.511la.org or by dialing 511 from their telephone and saying the route or region about which they are seeking information.
10 Tallest Buildings in Louisiana