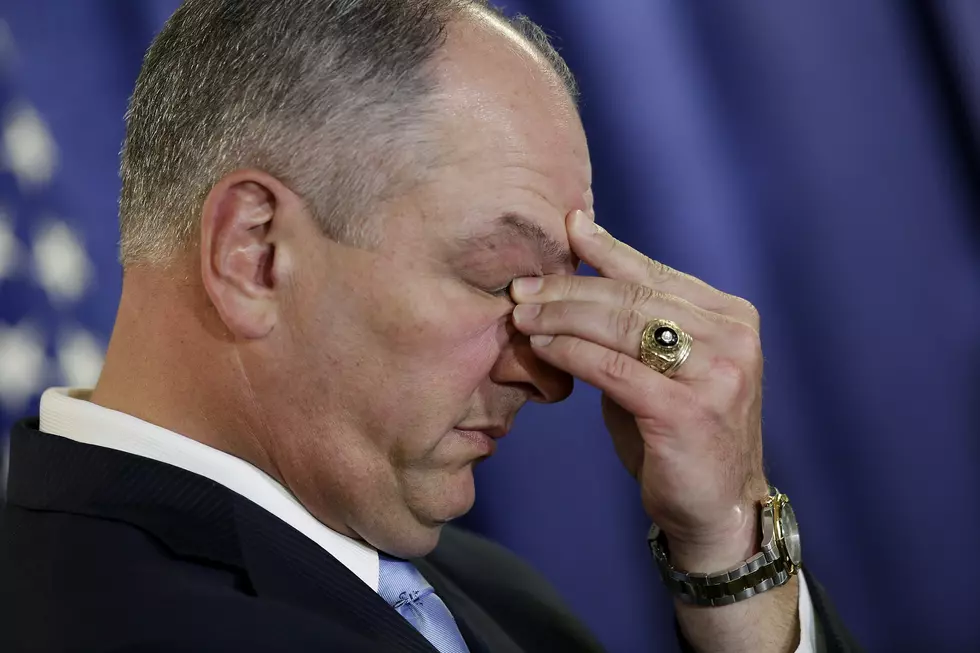 Louisiana Judge Won't Stop Gov. Edwards From Renewing COVID-19 Restrictions
Joshua Lott, Getty Images
State District Judge William Morvant, who is based out Baton Rouge, refused on Wednesday to issue a temporary restraining order that would prevent the governor from continuing the statewide mask mandate, crowd size limits and business restrictions. Those restrictions are set to expire on Friday.
Instead, Morvant set a November 12 date to hear arguments in the lawsuit over the restrictions.
Edwards is expected to announce on Thursday (11/5) the update to the state's COVID-19 restrictions.
Louisiana's Attorney General Jeff Landry, representing the House Republicans who are seeking to nullify the emergency order, asked the judge to keep Edwards from reissuing the rules he put in place to combat the spread of the COVID-19 disease caused by the coronavirus.
As you may recall, a couple of weeks ago, House Speaker Clay Schexnayder and 64 other GOP lawmakers in the House invoked a never-before-used process in Louisiana that allows a majority of legislators in either chamber to sign a petition to squash the governor's emergency declaration.
Edwards in turn sued Schexnayder and lawmakers, asking Morvant to declare that his emergency rules remain intact and enforceable. He claimed that the petition process used by House Republicans is unconstitutional.
The restrictions set in place with the Governor's last set of orders continue to be enforced.
To date, Louisiana has had a total of 185,144 cases of COVID-19 cases and 5,746 deaths.
Five Tips for Cold and Flu Season