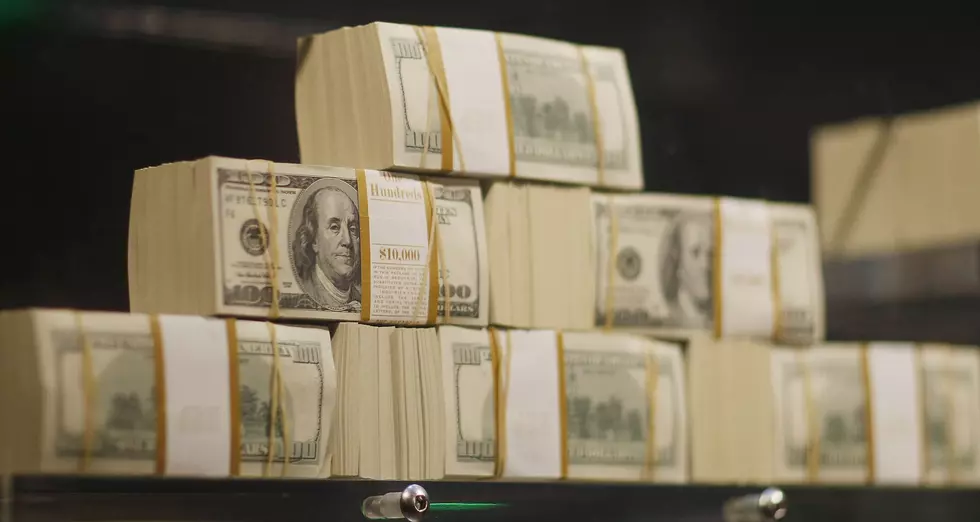 Louisiana Lottery Reveals Mega Millions Jackpot Win
Joe Raedle/Getty Images
The Louisiana Lottery has been very busy during the first 25 days of January. The Lottery has overseen the dispensation of some big money prizes in the first month of 2023. And, based on the way things are looking, there doesn't appear to be any slowing down in Louisiana's "lottery luck".
In recent weeks lottery players in Louisiana have claimed some very large prizes. Just five days ago a ticket sold in Louisiana lay claim to a Mega Millions prize of $40,000. Seven days before that there was a $20,000 winner sold in the state and seven days before that big win the Louisiana Lottery announced that three tickets sold in the state were $10,000 winners in the Mega Millions game.  Oh, and just to put the cherry on top of this winning dessert, it was just a month and five days ago that the game produced a $1 million dollar winner too.
Needless to say, Mega Millions has been the "hot game" when compared to Powerball in recent weeks. In fact, the game, Mega Millions just got its third jackpot winner in its last four drawings. The January 13th jackpot was the big one, $1.35 billion. Then came a $20,000,000 winner on January 17th. There was no jackpot winner on the 20th but last night's drawing created yet another Mega Millions millionaire.
Here's how the drawing unfolded.
The Mega Millions website confirms the following numbers were drawn:
33   41   47   50   62   Mega Ball 20  Megaplier x4
Last night's drawing was not very lucrative for Louisiana players. The top prizes won by Louisiana-sold tickets, according to the Louisiana Lottery website were three that matched three of the white balls and the Mega Ball. That prize with the Megaplier is $800.
Four other tickets matched that same number scheme but didn't have the Megaplier option. Those prizes are worth $200 each. And there was one other ticket that matched four of the white ball numbers. That ticket is worth $500.
The game's estimated top prize of $31,000,000 was won by a ticket sold in Massachusetts, according to the Mega Millions website. The game generated two Match 5 million dollar winners with tickets sold in Florida and New Jersey.
Meanwhile, tonight's Powerball drawing will be getting most of the attention as that jackpot has now eclipsed half a billion dollars. The estimated prize in tonight's Powerball game is $526 million. That's the annuitized amount, the lump sum cash payout for tonight's drawing is estimated to be $284 million dollars. 
The Louisiana Lottery will also hold drawings for Lotto and Easy 5 tonight. Those jackpots are $600,000 and $90,000 respectively. As always we encourage responsible play in these or any game of chance. If you need help with a gambling issue help is available by calling 1-877-770-STOP (7867).
Texas Hunting Ranch for Sale Includes Western Town & Lazy River
The Vista Verde Ranch for sale in Medina County, Texas sits on 643 acres and features a western town, lazy river, and lots more.