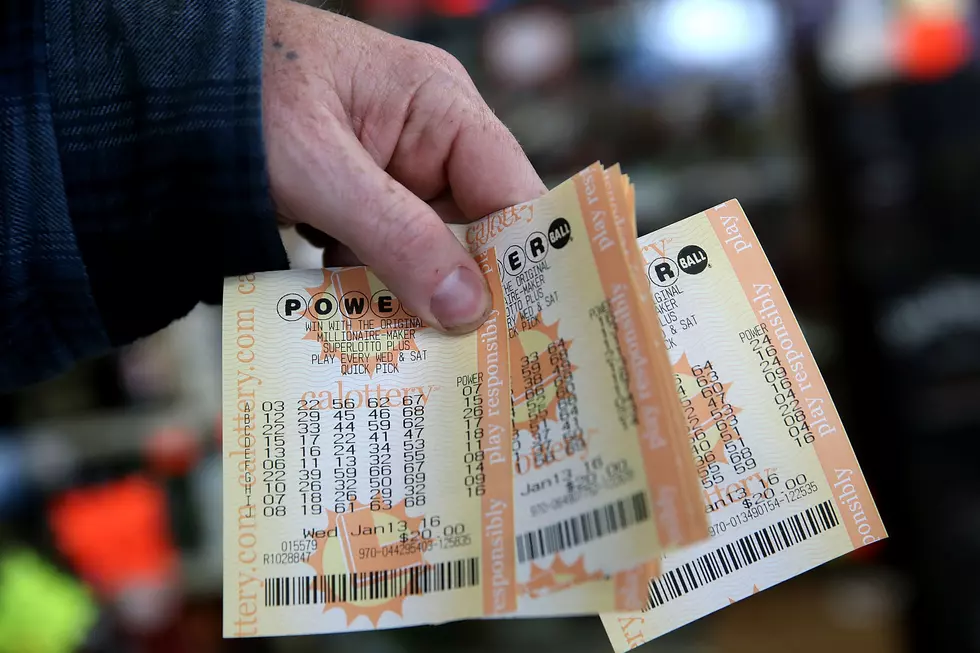 Louisiana Ticket Wins $40,000 in Mega Millions
Justin Sullivan, Getty Images
Lady Luck and Louisiana's lottery players are back on speaking terms as far as the Mega Millions game is concerned. It's not like players in Louisiana haven't been winning, there have been winning tickets cashed in Bastrop, Saint Rose, Metairie, and Thibodaux in the not too distant past.
But according to the Louisiana Lottery this is the largest prize the game has paid to a Louisiana winner since the game paid out on a $1,000,000 ticket sold in West Monroe in December of last year.
Of course, Mega Millions was attracting a lot of attention during December and January as the jackpot topped the $1 billion dollar mark. A big win of $1.35 billion was made on Friday the 13th by a ticket in Maine.
Then on the very next drawing, the following Tuesday, the game generated another jackpot winner when a $20 million dollar ticket was sold in New York state. Last night's drawing was for yet another reset jackpot of $20,000.
Here's the drawing from the 01/20/23 Mega Millions lottery.
The Mega Millions website verifies the numbers chose to be:
20   29   31   64   66   Mega Ball 17  Megaplier x4
There was no jackpot winner but a ticket sold in Tennessee did match the five white ball numbers and they chose to include the Megaplier option on their ticket. So, their prize from last night's game will be $4 million.
The Louisiana Lottery website shows 15 tickets sold in the state for last night's drawing earned a payout of $200 or more. The largest of the Louisiana payouts was a ticket that came very close to a much bigger win. The $40,000 winner matched four of the five white balls, the Mega Ball, and they invoked the Megaplier option.
Now, $40,000 is nothing to sneeze at but $20 million in an annuity or a little over $10 million in a lump sum payout, might prompt less sneezing if you know what I mean. The $40,000 winner, as confirmed by the Louisiana Lottery website, was sold at The Palms Truck Stop in Arabi Louisiana. It's a suburb of New Orleans or Chalmette without the glitter.
Since Mega Millions paid out over a billion a week ago most of the lottery attention has shifted to Powerball. Tonight's jackpot in the Powerball Lottery game is $473 million dollars. That's basically half a billion bucks. That drawing will take place tonight, 01/21/23 at 10pm CST.
As always we encourage you to play the lottery or any other games of chance responsibly. If you need assistance with a gambling issue, call 1-877-770-STOP,
11 Times Tee Shirts Said What We Were Thinking at Mardi Gras
Let your tee shirt do the talking while you're trying to catch beads. Here are 11 things we all want to say at Mardi Gras.