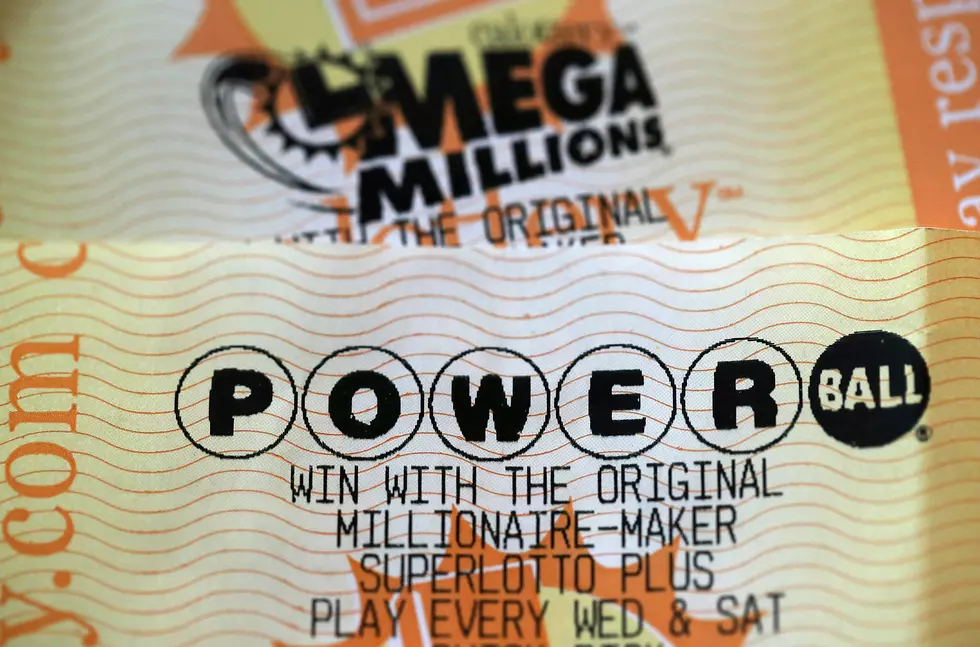 Single Ticket Wins Mega Millions $1.3 Billion Jackpot
Justin Sullivan, Getty Images
A single ticket sold for the Friday the 13th Mega Millions lottery has matched the numbers needed to claim the game's top prize of $1,350,000. A ticket sold in Louisiana for that same drawing is one of 27 tickets sold across that country that won a prize of $20,000.
If you were unable to watch last night's drawing, here's how it unfolded.
The Mega Millions website confirms the winning numbers to be:
30   43   45   46   61    Mega Ball 14  Megaplier x2
In addition to the $1.3 billion jackpot winner the game created 14 new millionaires. Assuming none of the 14 million dollar Match 5 winners weren't already millionaires. The second biggest prize generated from last night's drawing was a $20,000 winner.
The $20,000 winners matched four of the white balls and the Mega Ball. By Rule the win is $10,000 but since those players opted-in on the Megaplier their winnings were doubled. An additional 167 players won $10,000 with the same matches on their tickets.
Where was the $1.3 billion dollar Mega Millions Sold?
From what we've been able to discern the ticket was purchased at Hometown Gas & Grill in Lebanon Maine. Lebanon is small community of about 6,500 residents.  Hometown Gas & Grill seems to be a great place to pop in for fuel, a beverage and according to their Facebook Page, they are hiring.
Where was the $20,000 Mega Millions Winner Sold in Louisiana?
That ticket was sold in the north Louisiana town of Bastrop. The ticket, according to the Louisiana Lottery, was purchased at Crossett Road U-Pak-It. This may come as a shock but that business is located on Crossett Road in Bastrop. Congratulations, you know the retailer gets a nice prize for selling a winning ticket too.
Tuesday's Mega Millions jackpot will return to its humble starting point of $20,000. Meanwhile if lottery fever is still coursing through your veins you can play Powerball. Tonight's Powerball game has a top prize estimated to be $404 million and based on our statistical analysis of how big money lottery games get a jackpot, the Powerball is about due to get a winner.
Good luck, be responsible if you plan on playing.
Meanwhile if you can't buy luxury, maybe you can rent luxury for the weekend, right?
Eight Amazing Airbnbs in Louisiana
While you're looking for places to get away to, even just for the weekend, make sure you check out these eight great Airbnbs available right here in Louisiana.