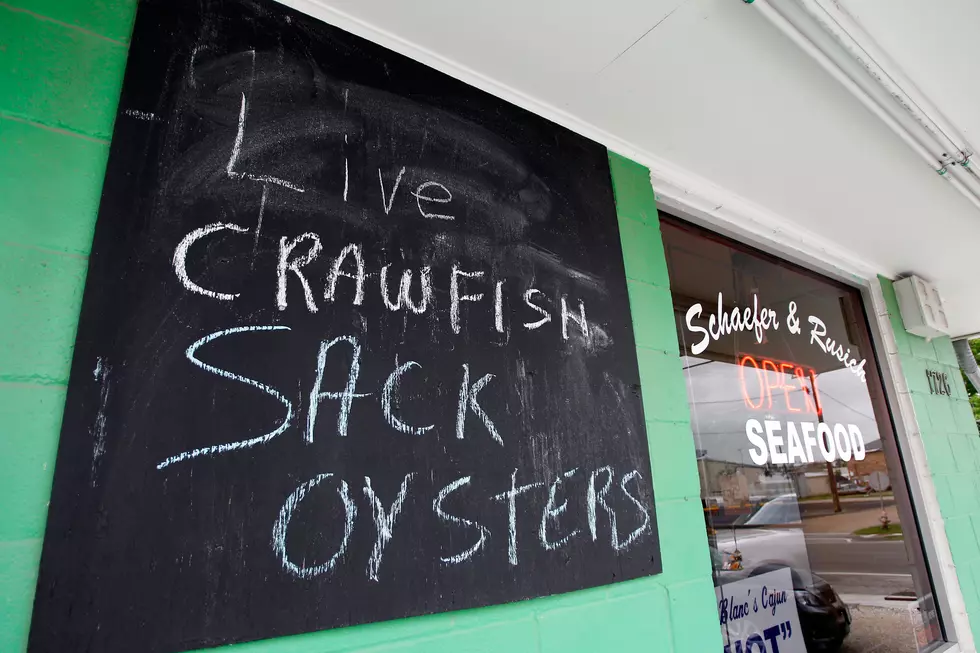 Louisiana Seafood Plentiful for Lenten Meals This Season
Chris Graythen/Getty Images
The faithful in South Louisiana are now facing their first Friday of the Lenten season. Lent, if you're not familiar is a season of prayer, fasting, and almsgiving that begins on Ash Wednesday and ends at sundown on Holy Thursday. Over the course of that time period, many people will give up eating meat on Friday as a symbolic and spiritual gesture of their commitment to their faith.
Here in South Louisiana, the Lenten season has become synonymous with seafood, especially on Fridays. Many local churches and their auxiliary groups plan for fish fry celebrations every Friday afternoon. The gesture not only allows the faithful to keep the faith many of the fish fry suppers are used as fundraisers for church programs.
As you might expect prices for seafood like prices for almost everything else are quite a bit higher this year when compared to last. However, there doesn't seem to be a supply issue that plagued many seafood menus last year.
A Baton Rouge television station is reporting that the average price for a pound of boiled crawfish is $5.80. Prices for that same amount of crawfish at this time last year were a dollar to a dollar and a quarter higher depending on where you shopped.
A fish market in New Orleans has posted a price for shrimp with the head on, not deveined or peeled, at $5.99. That price is right in the middle of the price ranges we saw at other places while gathering information for this article. Last year some retailers reported even higher prices as global demand and supply chain shortages had a choke hold on the market. 
However, for many Louisiana shrimpers that increase in price was more than offset by higher fuel prices and higher processing prices. In other words, someone was making money it just wasn't the men and women who worked hard to harvest the product.
Other seafood choices such as oysters, clams, and fish are higher in price this year too. However, there does seem to be a decent supply available to those who are willing to pay the price for locally sourced seafood. And we do encourage you to support our local Louisiana fishing families. It does make a difference when you buy Louisiana seafood.
10 Best Cajun/Creole Seasonings
There are lots of amazing Cajun and/or Creole seasonings around Acadiana. However, we asked you, and here are the top selections.