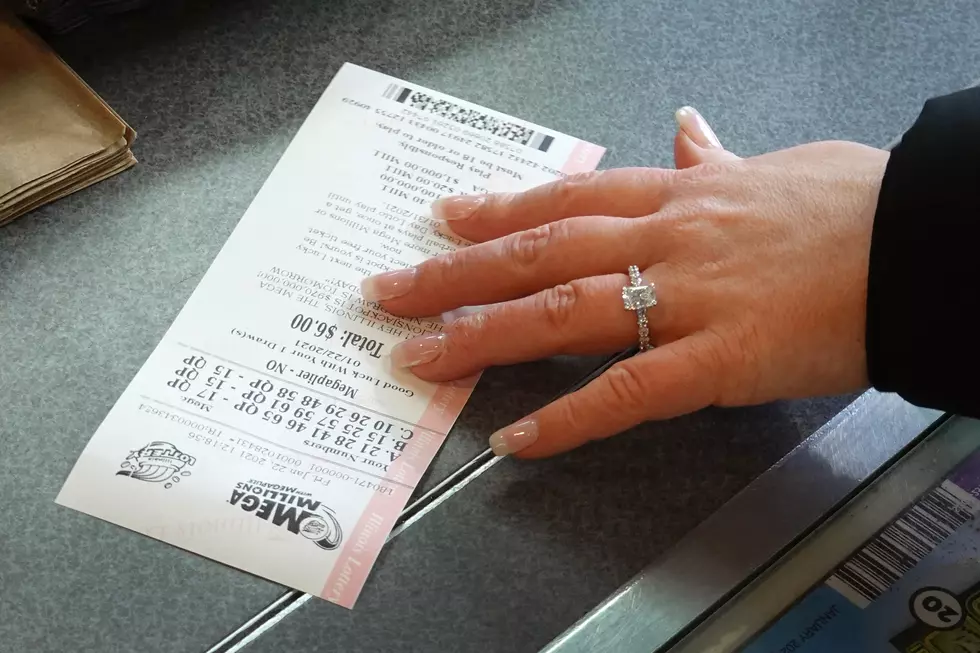 Louisiana-Sold Ticket is a Mega Millions Winner
Scott Olson/Getty Images
The "lottery gods" have been smiling a lot on Louisiana as of late. Over the past few weeks, the state has seen a Lotto winner claim a $1.25 million dollar prize. A Powerball winner claim a $150,000 prize, and in last night's Mega Millions multi-state lottery game a Louisiana ticket was been found to be a big winner as well.
If you're not totally up to speed on the Mega Millions game, it's the one with the largest jackpot available as of right now. The jackpot, or the game's top prize, for last night's drawing, was estimated to be $441 million dollars. Here's how the ping pong balls came bouncing out last night.
The Mega Millions website confirms that the numbers drawn for April 11, 2023, were:
31   35   53   54   55   Megaball 24  Megaplier x3
No single ticket matched all the numbers needed to claim the game's top prize, however, several tickets earned Match 5 prizes. Tickets sold in Arizona and California matched all five of the white ball numbers for a prize of $1,000,000. And a ticket sold in Florida also won Match 5 but that ticket purchaser elected to opt-in on the Megaplier, so their prize is three times one million or $3,000,000.
Sixteen tickets sold for last night's drawing matched four white balls and the Megaball earned a prize of $10,000. Three tickets sold for the drawing also had that same match of three white balls and the Megaball but they opted-in on the "3x" Megaplier which brought their prize winnings to $30,000. One of those $30,000 winners was sold in Louisiana.
There were twenty-two tickets sold in Louisiana for last night's Mega Millions drawing that earned a prize of $200 dollars or more. There were ten $200 winners, five $600 winners, five $500, winners, and one ticket that earned a prize of $1,500 too.
According to the Louisiana Lottery website, the $30,000 Mega Millions winner sold in Louisiana was purchased in Tickfaw at the Tickfaw Pit Stop on Highway 442. If you stopped in for a fill-up and a few thousand dollars you might want to check your ticket to see if you got more than gas.
Meanwhile, Lottery officials say two $50,000 winners in the Powerball game from the November 5th drawing are set to expire on May 5th. That's just 22 days away. One of the tickets was purchased at Go Bears in Grand Coteau, the other was purchased at Circle K on Perkins Road in Baton Rouge. Still, another $50,000 Powerball winner is set to expire on May 6th. That ticket was sold in Ponchatula for the November 7th drawing.
Since there was no ticket sold that matched the numbers needed to claim last night's Mega Millions jackpot the estimated top prize in that game for Friday night will climb to $476 million dollars. Meanwhile, tonight's Powerball jackpot will be an estimated $202 million dollars. The drawing for tonight's Powerball is set for 10 pm Louisiana time.
As always, if you or someone you know or love has an issue with gambling, please seek help. It's available and you can get free guidance on counseling by calling 1-877-770-STOP (7867).
The First Ever Kentucky Fried Chicken Is Actually In Utah
Did anyone else know that the original KFC was just 5 hours away from Boise?