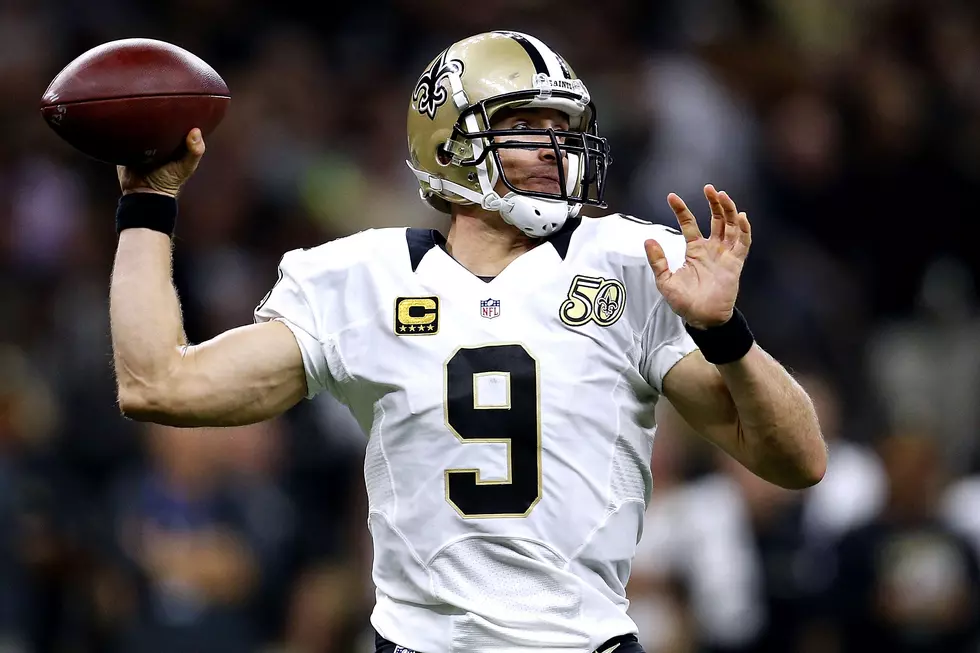 New Orleans Saints 2017 Schedule Released—Games, Dates and Times
Jonathan Bachman, Getty Images
The table is set for the New Orleans Saints in the 2017 regular season.
The games, dates and times for the 2017 NFL regular season have been released and we finally know where and when the Black & Gold will be taking the field. The Saints will face opponents in the AFC East and the NFC North in addition to their regular two-game series with NFC South rivals.
They also have a home game against the Washington Redskins and a road game against the Los Angeles Rams—sending them to L.A. twice being that they play the Rams on the west coast as well.
At first glance we see the Saints will kick off Monday Night Football in Week 1 against the Vikings. Then the much anticipated face-off between Brees and Brady as the Saints take on the defending Super Bowl Champion New England Patriots in Week 2.
Week 4 will be an overseas affair as the Saints are playing the Miami Dolphins as the road team at Wembley Stadium in London on Oct. 1 at 8:30 a.m. CT.
We also play our final home game on Christmas Eve against the Atlanta Falcons which could easily have playoff implications.
Week 1: Sept 11 Monday Night Football at Minnesota Vikings, 6:10 p.m. CT (ESPN)
Week 2: Sept 17 vs. New England Patriots 12 p.m. CT (CBS)
Week 3: Sept 24 at Carolina Panthers 12 p.m. CT (FOX)
Week 4: Oct 1 at Miami Dolphins in London, England, 8:30 a.m. CT (FOX)
Week 5: BYE
Week 6: Oct 15 vs. Detroit Lions, 12 p.m. CT (FOX)
Week 7: Oct 22 at Green Bay Packers, 12 p.m. CT (FOX)
Week 8: Oct 29 vs. Chicago Bears, 12 p.m. CT (FOX)
Week 9: Nov 5 vs. Tampa Bay Buccaneers, 12 p.m. CT (FOX)
Week 10: Nov 12 at Buffalo Bills, 12 p.m. CT (FOX)
Week 11: Nov 19 vs. Washington Redskins, 12 p.m. CT (FOX)
Week 12: Nov 26 at Los Angeles Rams, 3:05 p.m. CT (FOX)
Week 13: Dec 3 vs. Carolina Panthers, 12 p.m. CT (FOX)
Week 14: Dec 7 Thursday Night Football at Atlanta Falcons, 7:25 p.m. CT (NBC, NFL)
Week 15: Dec 17 vs. New York Jets, 12 p.m. CT (CBS)
Week 16: Dec 24 vs. Atlanta Falcons (Christmas Eve), 12 p.m. CT (FOX)
Week 17: Dec 31 at Tampa Bay Buccaneers (New Year's Eve), 12 p.m. CT (FOX)
New Orleans will kick things off playing against an All-AFC cast in the preseason. They will face the Browns and the Chargers on the road, then come home to finish off the preseason against the Texans and the Ravens.
The Black & Gold are looking to bounce back and make a real run at the postseason after going 7-9 and missing the playoffs for the past three seasons. Many analysts have stated that the 2017 season will be a big determining factor when it comes to the future of the franchise—specifically related to Sean Payton and Drew Brees.
What game are you most excited for? Let us know the comments! WHO DAT!