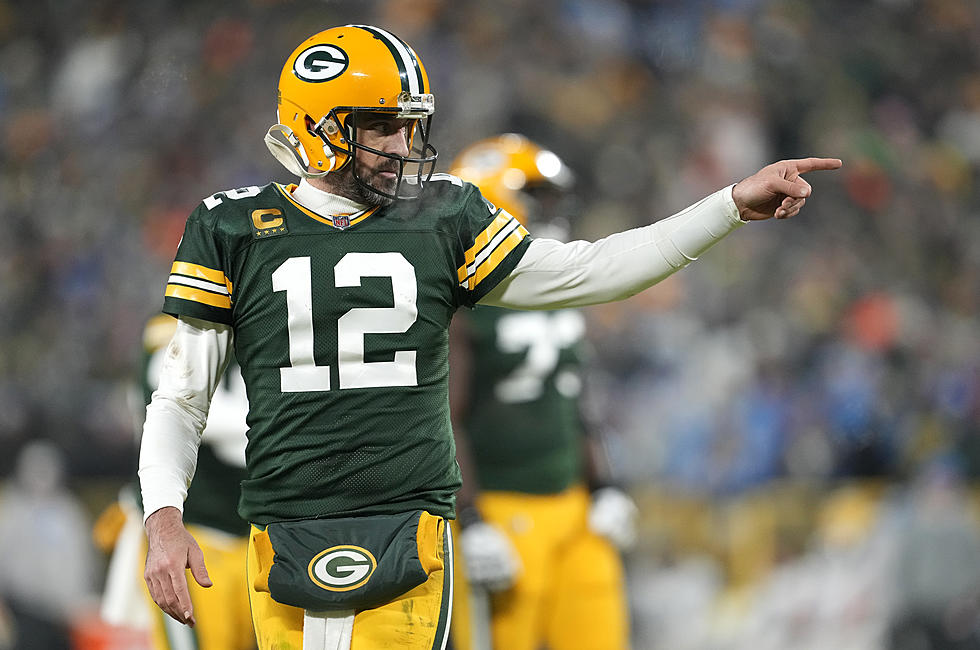 NFL Insider Adam Schefter Shows Hilarious Text Message From Aaron Rogers
Getty Images
Aaron Rogers has been the big talking point of every major sports media outlet in America for the last several weeks. The multiple NFL MVP quarterback is no stranger to making headlines the past two years as he has gained attention for his political views to his strange extracurricular activities. Rogers has demanded attention from the media this week because he has been in talks about what would be a blockbuster trade. The New York Jets have shown tremendous interest in the quarterback and rumors are constantly growing the trade is a done deal even though nothing is official yet.
(One of many fan-speculated Tweets)
Aaron Rogers went on the Pat McAfee Show and added even more fuel to the fire. Rogers expressed that he made up his mind on Friday that he would accept the trade deal to go to the Jets, it's up to the Packers to decide what they want in exchange for the former Super Bowl winner.
This story has been pretty crazy with multiple inside sources saying that Rogers requested an entire wish list of players the Jets need to acquire if Aaron was going to play for them. The wish list included former teammates Allen Lazard and Randle Cobb. This doesn't seem too far-fetched considering he did the same thing with the Packers when he requested they bring back Randle Cobb. Still, Rogers denied any and all claims of this wish list and called it ridiculous. He even went as far as to say that NFL insider, Adam Schefter, reached out to him to confirm the report but Rogers told him to lose his number.
It turns out that this story is a hundred percent true. After hearing what Rogers had to say on Mcaffee's show, Adam Schefter took to Twitter to confirm Aarons's claim.
Regardless of what you think of Aaron's antics over the last few years, you have to admit that this is a hilarious interaction. Keep your eyes on ears on this story as new crazy details continue to emerge every day.
The Worst Tattoos on Professional Athletes
Some tattoos are more regrettable than others.
10 Highest Paid Athletes in the World in 2022
Between the 10 of them, they will bring in a total of more than $992 million in 2022.