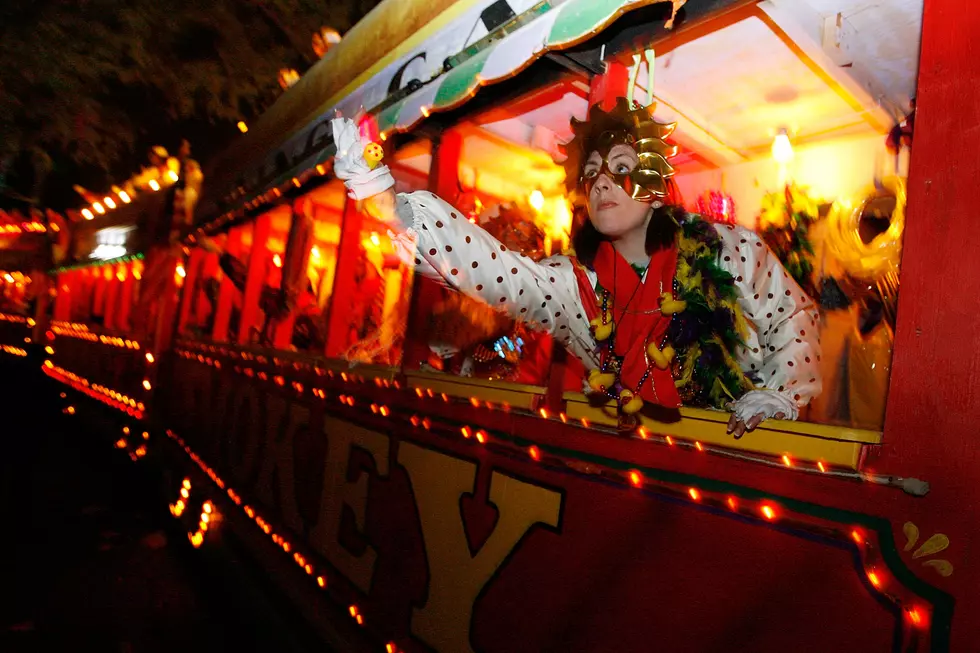 NOLA Mardi Gras Floats to be Modified for Safety in 2022
Chris Graythen/Getty Images
There are so many things that we missed out on during the last year. The coronavirus pandemic robbed us of one of Louisiana's most historic celebrations, Mardi Gras, and we are eagerly looking forward to its return next year.
And in New Orleans, some very important changes to Carnival season are on the horizon. After two people were killed during Mardi Gras parades in 2020, a new city ordinance is being considered to make floats safer for riders, and parade-goers. According to James Reiss, who is co-chair of the Mayor's Mardi Gras Advisory Council, all tandem floats will now be required to have the space between the floats enclosed, from the bottom up to the corners. Reiss tells WWL "It'll be akin to what you see at construction sites, that orange flexible fencing that'll be affixed to the floats. It'll still be something that you can see through to allow police and law enforcement or first responders to see if there is anyone or anything between the two floats."
All krewes will be responsible for their own floats, and modifications appear to be very simple. Barry Kern, from the famed Kern Studios, who make some of the most famous floats, tells WWL that "the material is cheap and easy to install and will most likely go unnoticed to folks looking up, trying to catch throws." And after a whole year of no celebrations of any kind, we'll look forward to a fun and safe Mardi Gras season in 2022. See more about what the floats might look like with the netting in the video below.
7 Reasons Why We Think Everyone Should Live in Louisiana