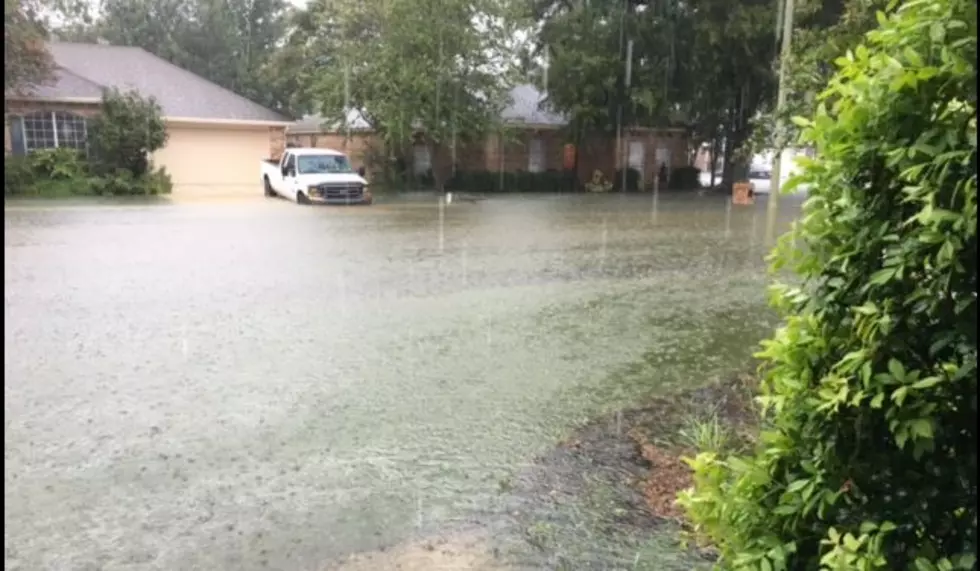 Severe Weather, Flash Flood Threat for Acadiana Today
Submitted Photo
Forecasters with the National Hurricane Center have just about written what should be the final chapter on an area of disturbed weather that has moved from the Bay of Campeche to practically onshore in northern Mexico this morning. While the tropical chapters may be closing, there's still plenty left to the story of what this system could bring to Acadiana.
Moisture from that system will interact with an upper-level low-pressure system moving across Texas today. That anticipated interaction has prompted the Storm Prediction Center to put much of Southwest Louisiana under a marginal threat for severe storms.
While there is a threat of strong storms in the area over the next day or so most forecasters agree that South Louisiana's biggest threat from this system will be in the form of heavy downpours and copious amounts of rainfall. 
Rainfall amounts of two to four inches will be common across the area. Many locations will exceed those forecast amounts. Some of the reliable rainfall forecast models are predicting that some places in South Louisiana will see in excess of six inches of rainfall between now and late Thursday night.
Many parish governments are already opening sandbag locations. Most of those locations are self serve so you will need to bring your shovel. Stay close to this website for updated information on sandbag locations in your area and for updated information on road conditions.