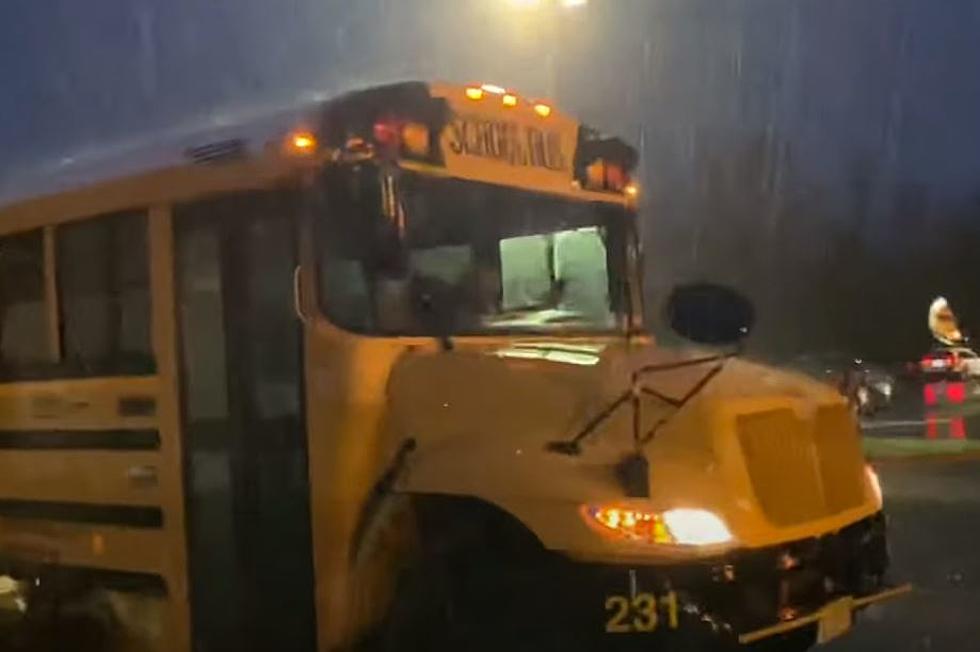 Severe Weather Threat Lingers Across Louisiana Again Today
Bus 1 via YouTube
Forecasters with the Storm Prediction Center have again placed portions of Louisiana under a "slight" to a "marginal" risk of severe storms again today. Depending on where you live will determine when the worst of the weather will move through your community today.
Portions of north Louisiana have been under a tornado watch for most of the evening. That Tornado Watch which also affects portions of southern Arkansas will be valid until 5 am Thursday morning. However, judging by the radar scans coming out of north Texas that watch might have to be extended.
Showers and storms will be increasing across all of Louisiana today. A storm system including a strong cold front will be the catalyst for all the inclement weather today. Forecasters with the Storm Prediction Center believe the greatest threat of severe weather will remain north of the I-10 corridor but those who live in Lafayette or Lake Charles can't rule out at least a strong thunderstorm later this afternoon.
KATC TV 3 Chief Meteorologist Rob Perillo in his blog on the KATC website suggested via the HRRR Extended Model that portions of Acadiana could begin to experience heavy rain and strong thunderstorms as early as 10 am this morning. But as you can see in the graphic above, the cold front will still be well to our west. That means the threat of strong storms will stay in the area until much later this afternoon.
According to Perillo some of the worst of our weather today could happen around school pickup time and during the afternoon drive home from work. The good news is that the showers and storms should move in and move out of the area rather quickly.
One other thing you should know, Rob is telling us to tell you that the further east you go across South Louisiana tonight, the more likely you are to see stronger storms and possible tornadoes.
That graphic from the KATC StormTeam 3 Weatherlab shows where Rob and the forecast models see the greatest threat for "spin potential". As you can see, St Martin Parish, Iberia Parish, and the Atchafalaya Basin on into New Orleans could see rotating thunderstorms during the worst of the weather later today.
For those who have plans to be out later this evening, bring a coat because temperatures should start to fall rapidly after sunset. By tomorrow morning residents of South Louisiana will be waking up in "winter" again.
In the morning temperatures across South Louisiana will be near 40 degrees compared to the lower 70-degree readings we are seeing this morning, which will be quite an attention-getter. The forecast high for Friday will barely make it to 50 degrees and there will be a breeze too. So, for Mardi Gras revelers on parade routes Friday night, bring a coat, a blanket, and maybe a jug of hot chocolate to keep you warm while you're collecting beads.
Yardi Gras Around Acadiana
Thanks to everyone who submitted their Mardi Gras decoration photos for this year's Yardi Gras contest. We know it's been a unique year for everyone, so we salute you and thank you for keeping the Mardi Gras spirit alive, even without the parades. Here's a sample of the entries we received over the past few weeks. Enjoy!